The bustling city of Peoria, Illinois offers plenty of things to do, from museums and outdoor exhibits to lovely city parks. The Caterpillar Visitor Center is a must-see for anyone interested in the history of this riverfront city, and the Peoria Riverfront Museum, which is affiliated with the Smithsonian, is perfect for those who want to learn more about the area's culture.
Bradley University, located west of downtown, provides an academic feel to the city, and there are plenty of local shops and restaurants to enjoy here too. Whether you're looking for a fun day out or a pleasant evening alone, Peoria has something to offer everyone.
Here are 14 of the best things to do in Peoria IL!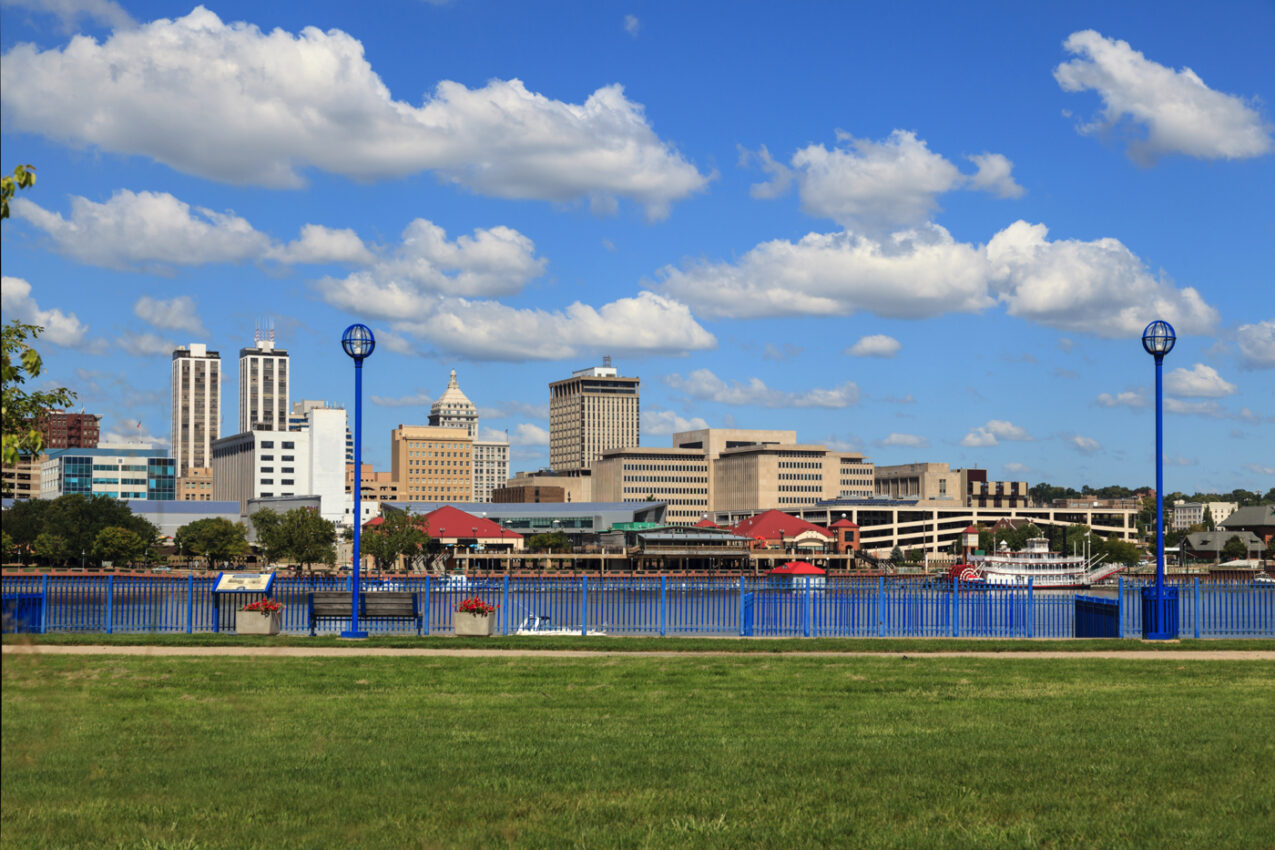 CATERPILLAR VISITORS CENTER & MUSEUM
If you're ever on Washington Street in Peoria, make sure to check out the Caterpillar Visitors Center & Museum. Located near the Riverfront Museum, this 50,000-square-foot visitor center is dedicated to the world-leading construction and mining equipment manufacturer, Caterpillar Inc.
The center features eight galleries with exhibits on the company's past, present, and future. On the exhibit floor, you'll see massive Caterpillar machinery, a driving simulator, and a 3D design technology application. The Visitor Center also has an on-site merchandise center with scale-model machines and branded clothing. The Caterpillar Visitors Center & Museum is open Monday through Saturday.
The admission fee for children under the age of 12 is free. So if you're looking for a fun and educational way to spend a day in Central Illinois, check out this one-of-a-kind museum dedicated to one of the most iconic brands in American history.
.
PEORIA CIVIC CENTER
The Peoria Civic Center is the perfect place to catch a show or take in a game. With an 11,000-plus seat arena, the Civic Center can host the biggest shows, performances, and sporting events in town. The Bradley University Braves basketball program fills the seats on many nights, and the Peoria Rivermen Southern Professional Hockey League team calls the Civic Center home.
PNC Winterfest, between November and January, is always a packed house. The Civic Center is also great for catching nationally touring musicians.
The biggest acts on Broadway are currently on tour, and Peoria is always on the list of tour stops. Whether you're looking for a night of live music, community events, or sports, the Peoria Civic Center is the perfect place.
PEORIA ZOO
The Peoria Zoo is a fun place for the whole family! ! This zoo is adjacent to the Luthy Botanical Garden and Glen Oak Park, and the operations are under the Peoria Park District. Since 1981, the zoo has been certified by the Association of Zoos & Aquariums and is home to 230 animals representing over 100 different species.
Families and visitors can enjoy six unique exhibits, including a Tropics Building, Conservation Center, and Asian Trail. The resident animals include boa constrictors, rhinos, tigers, tortoises, emus, and wallabies. There's also plenty of opportunity for interactions between animals and visitors, with various camps, summer programs, and classes for children and adults.
PEORIA RIVERFRONT MUSEUM
The Peoria Riverfront Museum is the primary cultural source of entertainment in Peoria, and it's an affiliate of the Smithsonian. It overlooks the Illinois River in downtown Peoria and features interactive, wide-ranging, and highly detailed exhibits.
The galleries rotate annually, featuring internationally touring exhibits and those from the Smithsonian catalog. Past installations include Da Vinci-themed exhibits, bioluminescence lessons, and more.
In addition to the rotating exhibits, the museum has permanent exhibitions featuring many branches of fine art and natural science, including decorative art, fascinating artifacts that are over 200 years old, and a dense collection of folk and fine art.
The 1898 Duryea Motor Trap was one of the first gasoline-powered cars and is among the most popular permanent displays. The museum also has an eye-catching Sculpture Garden to admire. You'll also find the Peoria Holocaust Memorial on the grounds here.
Other attractions at the museum include a 194-seat Giant Screen Theater, where you can catch summer blockbusters, annual film festivals, and 3D documentaries, among other things. And for those interested in astronomy, don't miss the 40-foot Dome Planetarium, where you can see 30 different celestial shows.
A visit here is one of the best things to do in Peoria IL!
PEORIA PLAYHOUSE CHILDREN'S MUSEUM
The Junior League of Peoria created the Peoria PlayHouse Children's Museum, a one-of-a-kind place that's open to all children regardless of their background, money, or talents. It is located in Glen Oak Park Pavilion and is adjacent to the Peoria Zoo.
The museum inspires children to learn through fun activities. The museum offers a wide range of programs, including themed programs and everyday events. Themed programs include a read-along, yoga for kids, a family farm, an indoor sand porch, and scavenger hunts.
Nonstop fun and daily events make the Peoria Playhouse Children's Museum a must-see for all families!
WHEELS O' TIME MUSEUM
Wheels O' Time Museum is a must-see for anyone interested in early domestic and industrial life. The campus encompasses six buildings of over 30,000 sq. feet, filled with treasures from our past.
There is something for everyone here. You'll find everything from 45 antique cars to farm equipment, as well as a steam locomotive and rail cars, airplanes, a restored LeTourneau Steel House from 1938, fire trucks, clocks, bicycles, and more.
You can also learn about the history of the LeTourneau Steel House, a designated historic landmark. If you're a history buff or just looking for something fun to do, the Wheels O' Time Museum is worth a visit!
GEORGE L LUTHY MEMORIAL BOTANICAL GARDEN
The George L Luthy Memorial Botanical Garden is a beautiful, must-see spot! This five-acre garden is located near the Peoria Zoo in Glen Oak Park and features 15 different themed gardens, including a Rose Garden, a Herb Garden, and a Children's Garden.
You'll also find a tropical conservatory filled with exotic lilies, cacti, and other tropical plants. Throughout the year, the garden hosts several floral shows highlighting unique varieties of flowers, as well as an annual orchid show.
And the best part? Admission is free!
FOREST PARK NATURE CENTER
If you're searching for a great place to enjoy the outdoors and learn about nature, you'll want to check out the Forest Park Nature Center. This 540-acre nature center and preserve is home to seven miles of hiking trails and various landscapes, including forested woodlands and open prairie land.
The Nature Center also features a natural history museum with a fantastic collection of wildlife, and a bird observation room where you can view 100 different species of birds. In addition, the Nature Center offers a variety of educational programs and musical events.
Don't forget to visit the Trailhead Nature Store, where you can purchase fair trade and environmentally-friendly items, books, and other things related to nature.
LAURA BRADLEY PARK
Next to Bradley University, you will find Laura Bradley Park. This park has provided tourists with a natural respite for over a century, and is an excellent venue to spend the day with family or friends. The playground equipment, picnic spaces, and baseball fields make the stunning high-bluff forest scenery even more delightful.
A gorgeous Japanese bridge spans Dry Run Creek within Laura Bradley, and there's also an attractive shelter surrounded by colorful plants. The disc golf course in Bradley Park is one of the most popular in the region, and the off-leash dog park will appeal to dog owners.
The park is open from sunrise to sunset everyday.
DOZER PARK
Dozer Park is a baseball lover's dream come true! Not only is it home to the Peoria Chiefs, but it's also home to the college baseball team of Bradley University. The ballpark can hold up to 7,500 fans and features five concession stands. If you're looking for a more VIP experience, there are also 20 luxury suites.
In terms of promotions, they offer Post Game Fireworks and Family Night. They also have Party Decks that accommodate groups of 50 -100 people.
Lastly, they offer tours for guests who want to see behind the scenes — perfect for company outings. Dozer Park is available for corporate seminars, church groups, parties, family reunions, and special events.
CORN STOCK THEATRE
The Corn Stock Theatre has been a Peoria tradition since 1954, and offers musicals in the summer under an outdoor tent. They also offer contemporary plays and dramas during the winter at their indoor Theater Center, along with youth productions and workshops.
The theater offers classes and lectures at Irving School, where all aspects of the theater arts are explored.
GRAND VIEW DRIVE
Peoria, Illinois is a nature-lover and history buff's dream! Check out Grand View Drive, which was named after Theodore Roosevelt and is considered by many to be the world's most beautiful drive. It received this honor in 1910, and was later added to the National Register of Historic Places in 2005.
This 2.5-mile drive is perfect for pedestrians and drivers alike, as there are plenty of historic homes, woodlands, water views, and Pretoria neighborhoods to admire. The drive's high incline provides a tremendous challenge if you are a jogger or cyclist.
JUBILEE COLLEGE STATE PARK
Jubilee College State Park is the perfect natural getaway if you want to explore Illinois history and get fresh air. Just over 20 miles west of downtown Peoria, Jubilee College was one of the earliest educational enterprises in Illinois.
The park spans more than 3,000 acres and has been designated a State Historic Site due to its significance. In addition to its rich history, Jubilee College State Park offers many recreational outlets. More than 40 miles of multi-use trails are available and open to horseback riders, hikers, and mountain bikers. The tracks are also available to cross-country skiers and snowmobilers during the winter.
The park also has a seasonal campground for those who want to stay overnight in recreational vehicles or tents. No matter what time of year, Jubilee College State Park is a great place to explore!
WILDLIFE PRAIRIE PARK
Wildlife Prairie Park is a 2,000-acre zoological park that's home to 50 different native species of Illinois, including rescued animals that would not survive in the wild. Animals commonly spotted in the park include foxes, black bears, bison, snakes, bobcats, and owls. In addition to the many animal displays, the park also features an interactive butterfly habitat, a disc golf course, and mountain bike trails.
And don't forget the Park Railroad! This picturesque train journey around the park will appeal to adults and children. And the best part? Wildlife Prairie Park is available to the public all year!
MORE INFORMATION FOR YOUR TRIP TO ILLINOIS
WHERE TO STAY IN PEORIA, IL
Follow us here: Facebook | Twitter | Instagram | Pinterest | YouTube | MSN | TripAdvisor | Flipboard
All articles belong to 365 Atlanta Family LLC, and all photos belong to us as well, unless otherwise noted. It's all copyrighted. Please don't repost anything elsewhere without asking me first. All rights reserved. This site uses cookies to enhance your experience.
We make no guarantees of any price listed on our site. We are not responsible for content on external web sites linked from ours, including linked resources, an external blog post, any partner site, hotel property sites, or affiliate sites. We only write about places we love in an attempt to help you in your adventures, but we can't guarantee you will love them, too.
Posts may contain affiliate links at no cost to you. Several of our trips are also compensated by the respective tourism boards for the city or state we are visiting. This never impacts how we share the destination with you – opinions are always our own and we pride ourselves on that. We do not sell links or accept unsolicited guest posts under any circumstances. Don't even ask.
United States Copyright, 365 Atlanta Family, LLC
View our Privacy Policy | Subscribe to our Newsletter | Contact Site Owner | View Terms & Conditions | About Us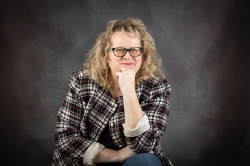 Latest posts by Dannelle Gay, Contributing Writer
(see all)