A gateway to Northeastern Pennsylvania, Scranton goes above and beyond its famed TV reputation, offering visitors access to historic sites, cultural centers and plenty of local charm.
The town's tourist attractions venture off the beaten path, highlighting the industrial era, railroad lore and the region's identity as a coal mining stronghold. A small, cozy downtown district is home to drinking and dining destinations within walking distance of museums.
While Scranton is guaranteed to keep you busy throughout the length of your stay, you can also venture outside of town to Port Jervis or the Mt. Pocono area for a satisfying day trip. Hovering between a small town gem and historic hub, Scranton is a unique alternative — or accompaniment — to New York or Philadelphia.
Here are 14 things to do in Scranton PA that you'll get excited for! (That's what she said.)
STEAMTOWN NATIONAL HISTORIC SITE
Downtown Scranton's Steamtown National Historic Site is dedicated to Pennsylvania's trove of railroad history, and its long relationship to the coal industry. Narratives of local legends, famous conductors and engineers weave through the museum building, visitor's center and grounds, all of which are open to the public.
On top of admiring the locomotives, you can also take your own short train ride, summer excursion or fall foliage tour. While the Caboose takes you on a 20-minute ride within the park limits, the Scranton Limited offers a 30-minute adventure that incorporates historic buildings and the Lackawanna River into the itinerary. A Holiday Express option is available when the season calls.
Limited experiences, festivals and other events can often be found on the Steamtown schedule, and the site is part of the United States National Parks system.
MONTAGE MOUNTAIN RESORT
Open as a ski resort in the winter and a waterpark in the summer, Montage Mountain Resort brings guests the full package any time of year. Drawing skiers and visitors from all over the state, the resort grounds are home to 27 trails, a family-friendly snow-tubing area, and even an on-site ski school for those who need a bit of a push in the right direction.
Slocum Hollow and Midland restaurants await skiers craving hot meals and brews, while Sammie Shed serves light bites to-go.
Once the days grow longer and the sun starts beating down, Montage Mountain becomes a full-fledged waterpark, featuring a number of rides, pools and a Lazy River for Pennsylvanians looking to cool off on the mountain. Daily rates and season memberships are available, along with exclusive cabanas for rent throughout the park.
A day spent on the mountain gets your adrenaline pumping while having you back just in time for dinner; Montage Mountain Resort is only a 15-minute drive from Downtown Scranton.
CATLIN HOUSE
Nestled within the University of Scranton campus, the cozy Catlin house was once home to one of Scranton's best known figures. Finance magnate George Catlin and his wife Helen lived in the Tudor-style house in the first half of the 20th century, later donating it to the local historical society, which has preserved and maintained it to this day.
The home is now a museum with a lecture space, research library and displays highlighting the timeless charm of its interior. Antique furniture and original decor join exhibits on coal mining, transportation, and the Civil War, to paint a complete picture of Scranton's role in a bygone era.
ELECTRIC CITY TROLLEY MUSEUM
When visiting the Steamtown National Historic Site, you'll also have the chance to stop by the Electric City Trolley Museum, an interpretive center housed in a former mill building. Celebrating Pennsylvania's first trolley line, the museum offers an in-depth look at electric transportation, including restored cars, a substation and switchboard, and an interactive display that lets even the youngest visitors become conductors.
Trolley "train ride" excursions begin in the spring, inviting guests onboard for a scenic tour along the Lackawanna Wyoming Valley Railroad line. The Historic Iron Furnaces, Crown Avenue tunnel and Lackawanna Stadium are among the sights the trolley will pass as it transports you back to Scranton's industrial heyday.
A visit here is one of the best things to do in Scranton PA!
HOUDINI MUSEUM
As the world's premier building dedicated solely to the life and times of Harry Houdini, Scranton's Houdini Museum keeps the illusionist's escapades alive and well over 100 years after his rise to fame.
Visitors can experience tours, rare film screenings, and see long-lost artifacts, as well as a magic show by contemporary magicians Dorothy Dietrich and Dick Brooks. The museum's Haunted Seance joins other fall events hosted in the space, drawing believers from across the region and beyond.
Ideal for kids and adults alike, the destination has been lauded by The New York Times, Travel Channel and Road Trip America for both its fun factor and devotion to Houdini's story; during a recent seance, participants are said to have connected with the spirit of the magician himself.
The museum is open daily during summer afternoons, and the complete experience takes about three hours. Tours begin on Memorial Day weekend and advance phone reservations are recommended. The museum is located just west of the Lackawanna River, on Scranton's North Main Avenue.
ANTHRACITE HERITAGE MUSEUM
Cataloging the history of the region's reliance on anthracite coal, Scranton's Anthracite Heritage Museum and Iron Furnace tells the stories of the local immigrant-based mining community and its trials and tribulations throughout history. The daily life of hard coal miners is the museum's focus, and exhibits trace the lives of area's residents through documents, artifacts, and the communities' shared spaces.
The historic Scranton Iron Furnaces are also on site as a means of educating visitors about the once-booming iron production industry. Four stone-blast furnaces remain at the site, which was once operated by the Lackawanna Iron and Steel Company.
A gift shop and interpretive tours join the displays featured at the Furnace's Visitor Center.
ELECTRIC CITY AQUARIUM & REPTILE DEN
For a quick breather from historic attractions, stop by the Electric City Aquarium and Reptile Den, Scranton's hub for marine life. Stingrays, sharks, octopi and more make up the aquarium's extensive species list, which also features amphibians and reptiles, like snakes and tortoises.
With a focus on conservation and education, the museum hosts animal feedings on weekends, including shark, alligator and catfish cove events. The Touch Tank is open for interactive experiences with stingrays and invertebrates daily. A recently added Rainforest section rounds out a diverse mix of aquatic life open to visiting animal lovers.
Keep an eye on the aquarium schedule for events like Wine Under the Waves.
NAY AUG PARK
Located on the east side of town, Nay Aug Park is Scranton's ultimate day destination, serving the community's leisure-seeking residents since 1893. Today, park attractions include the Walsh Swim Complex, Everhart Museum, Rose Garden and David Wenzel Treehouse, among many others. Visit rain or shine; the park has plenty of things to do indoors, as well as outdoors.
Natural landmarks like The Gorge, join historic remnants like the Brooks Mine, to turn any walk through Nay Aug into a stroll through times. With views of The Gorge, the park's Tree House is a hidden vantage point and photo op, especially in fall foliage season. Crossing the Roaring Brook, the Kanjorski Covered Bridge is another picturesque northeastern classic within Nay Aug.
During the warmer months, the park's stage at Melody Garden hosts a variety of performing artists; keep an eye on the calendar for live music events and more.
RAILRIDERS BASEBALL GAME
There's no better way to get to know a community than catching a local sports match. When in Scranton, you'll want to root for the Scranton/ Wilkes-Barre RailRiders, Lackawanna County's minor league baseball greats. With plenty of members advancing to the Yankees roster, the team's games are filled with all-star action.
If you're visiting the Scranton area in the height of baseball season, check out the team's game schedule and head over to the PNC Field for the quintessential Lackawanna sports experience, complete with concessions, mascots and regional pride. PNC Field is located a few minutes south of Scranton, just outside of Moosic, Pennsylvania.
EVERHART MUSEUM
Located within an unassuming building in Nay Aug Park, the Everhart is a pioneering 20th century regional museum open since 1908. Founded by Doctor Isaiah F. Everhart, the institution divides its focus between art, history, and natural history, featuring rotating exhibits alongside a permanent collection of items hailing from Scranton, to as far as Oceania.
Recent acquisitions include an addition to the museum's extensive collection of paintings by Scranton local John Willard Raught. Check the museum's calendar for events and guided tours; a mobile guide app is also available to enhance your viewing experience.
LACKAWANNA COUNTY COAL MINE
Open seasonally, the Lackawanna County Coal Mine at McDade Park preserves and shares local mining history, one Lackawanna Coal Mine tour at a time. After purchasing your ticket at the mine box office, you'll descend into old Slope #190 to begin your tour 300 feet underground. As you step into the shoes of generations of miners, your guide will take you through an anthracite coal facility dating back to 1860.
You'll learn about the different kinds of coal available, the progression of mining methods, and the unpredictability of life underground. Tickets can be purchased in the mine's interpretive center, where you'll also be able to watch a welcome video and browse the gift shop.
Bring a light jacket or sweater, as temperatures drop the further you descend underground.
ERIE LACKAWANNA DINING CAR PRESERVATION SOCIETY
Dedicated to elegant dining on the move, the Erie Lackawanna Dining Car Preservation Society restores, maintains and shares railroad dining cars with the public. The society owns two vintage dining cars in Port Jervis, New York, that have been restored down to the last detail; this includes tableware, china and furniture.
The society invites visitors to dining events in Lackawanna dining car #496, which is currently stationary in Port Jervis. Four-course meals are inspired by original railroad menus and traditions.
Events sell out quickly, so keep an eye on the calendar and book your one of a kind dinner experience in advance. Port Jervis is located about an hour's drive west of Scranton and makes an ideal small town day trip across the New York border.
ARCHBALD POTHOLE STATE PARK
Located just a short drive north of town, Archbald Pothole State Park hides a surprising, record-defying natural landmark. The Archbald Pothole is the largest glacial pothole in the world, formed 15,000 years ago. The gaping hole is 38 feet deep, narrowing as it burrows deeper into the earth. While there is no trail network spanning the park, the pothole itself is a novelty and definitely worth a glance.
The Archbald Pothole was the discovery of miners in the late 19th century, becoming a local legend almost overnight. The State Park is just off of Pennsylvania's Route 6, making this a convenient stop on any drive north from Scranton.
SCRANTON CULTURAL CENTER
Ready for some culture? The Scranton Cultural Center at the Masonic Temple is a great place to catch live shows. Here, you'll find everything from traveling Broadway productions to community celebrations.
The cultural center houses two theaters, a grand ballroom, as well as meeting rooms. The building itself is a sight to behold. The Neo-Gothic building was originally built as the Masonic Temple and Scottish Rite Cathedral, and it's an amazing example of the work of architect Raymond M. Hood.
MORE INFORMATION FOR YOUR TRIP TO PENNSYLVANIA
YOU MIGHT ALSO ENJOY
WHERE TO STAY IN SCRANTON PA
Follow us here: Facebook | Twitter | Instagram | Pinterest | YouTube | MSN | TripAdvisor | Flipboard
All articles belong to 365 Atlanta Family LLC, and all photos belong to us as well, unless otherwise noted. It's all copyrighted. Please don't repost anything elsewhere without asking me first. All rights reserved. This site uses cookies to enhance your experience.
We make no guarantees of any price listed on our site. We are not responsible for content on external web sites linked from ours, including linked resources, an external blog post, any partner site, hotel property sites, or affiliate sites. We only write about places we love in an attempt to help you in your adventures, but we can't guarantee you will love them, too.
Posts may contain affiliate links at no cost to you. Several of our trips are also compensated by the respective tourism boards for the city or state we are visiting. This never impacts how we share the destination with you – opinions are always our own and we pride ourselves on that. We do not sell links or accept unsolicited guest posts under any circumstances. Don't even ask.
United States Copyright, 365 Atlanta Family, LLC
View our Privacy Policy | Subscribe to our Newsletter | Contact Site Owner | View Terms & Conditions | About Us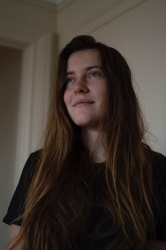 Latest posts by Anita Maksimiuk, Staff Writer
(see all)