You know those places you see on a map and wonder, "What's there?" South Haven, Michigan is one of those places. It's a small town with even smaller highways, so few people stop to check it out. But don't let this unassuming town fool you…it's got plenty to offer!
This charming little Michigan beach town is the perfect place to escape it all. With its natural beauty, local seafood, and many festivals throughout the year, there are some great things to do in South Haven MI that you won't want to miss.
Visitors can enjoy swimming and sunbathing at the beach, or they can explore the many restaurants and bars in the South Haven area. Whether you're traveling with family and friends, or you're on a romantic getaway, there's something for everyone here.
Ready to learn more? Here are some of the best activities, sights, and things to do in South Haven MI!
SOUTH HAVEN LIGHTHOUSE
The South Haven Lighthouse, often referred to as the South Haven South Pierhead Light, is situated in South Haven, Michigan, right at the entrance of the Black River. Retired Navy officers and an engineer constructed the lighthouse in 1873, which is still in service today.
What's unique about the South Haven lighthouse is that it features one of only four surviving catwalks in the state. The catwalks link the lighthouse tower to the shoreline, and the current tower is a shortened version of the Muskegon South Pierhead Light, but it's no less impressive.
You can tour the lighthouse throughout the year as part of guided tours. The 2.5-story keeper's house, which features a hipped roof and wood paneling, is also open to visitors. The lighthouse is a great way to glimpse the state's maritime history and industry.
LIBERTY HYDE BAILEY MUSEUM
The Liberty Hyde Bailey Museum is a must-see for anyone visiting South Haven, MI. This historic farmhouse was the birthplace and childhood home of Dr. Liberty Hyde Bailey, a pioneer in the field of horticultural science. Today, the museum offers visitors a chance to learn about Bailey's legacy and see some of his original equipment and tools.
In 1963, the city of South Haven received this 1.5-story Greek Revival clapboard farmhouse as a donation. It presently has a gorgeous 80-acre farm with lovely gardens and is listed on the National Register of Historic Places. Guided tours are available, and the museum is open year-round.
VAN BUREN STATE PARK
Van Buren State Park is more than just a state park — it's an experience. From the moment you arrive, you come across the refreshing smell of pine trees and the sound of waves crashing against the shore. The mile-long sandy beach is perfect for swimming, a relaxing walk or a picnic, and the forest trails are perfect for exploring.
After that, you may unwind at a nearby campground or explore some of South Haven's numerous other attractions.
NORTH AND SOUTH BEACH
Looking for a fun and sunny day out? Then head to one of South Haven's unique North and South sand beaches. The sandy beaches are perfect for a leisurely walk, and the lively and picturesque North Beach is great for volleyball, and has a picnic area with a snack bar and a concession stand.
Looking to admire the beautiful Lake Michigan? South Beach is a great place to visit. With clean sand and plentiful parking, it's also the perfect spot for ice cream or a stroll through one of the many boutiques nearby. Plus, there's plenty of boat traffic to keep things interesting.
DOWNTOWN SOUTH HAVEN
Downtown South Haven is full of amazing boutiques, specialty shops, and eateries. One of our favorite shops is The Blueberry Store.
Specializing in all things blueberry, you'll find everything from fresh blueberries to blueberry coffee and juices. You'll even find things here you may have never considered — like blueberry BBQ sauce, or blueberry bratwurst!
While you're here, the spiked blueberry lemonade is a must-try — it's made with the store's signature syrup.
SOUTH HAVEN CENTER FOR THE ARTS
The South Haven Center for the Arts is a non-profit art center that features an art gallery and hosts fun events, workshops, and classes throughout the year.
Located in the historic former Carnegie Library downtown, you'll find theatrical productions and classes for all ages here. The center is home to unique artists, and a visit here is a great way to support local talent. You'll even find an antique shop on site!
The center hosts the South Haven Art Fair, which is held every summer in July. The art fair is held one block from the Lake Michigan shore in Stanley Johnston Park, and is great way to see one-of-a-kind artwork from local and national artists.
The South Haven Center for the Arts is also only 30 minutes from Saugatuck, which has even more great shopping and beaches.
MICHIGAN FLYWHEELERS MUSEUM
If you're interested in exploring a 1920s-style Olde Town complete with displays of antique sawmills and shingle mills, the Michigan Flywheelers Museum is the place for you! This unique museum has nearly 80 acres of land dedicated to preserving and restoring antique flywheel engines and tractors.
You can explore exhibits in the form of old businesses, like the Over the Forge blacksmith shop, farm machinery, the Old Tyme Jail, and the Abbert and Sons Machinery Repair. Or, if you're interested in special events, they have antique engines, tractor shows, and flea market shows throughout the year.
PILGRIM HAVEN NATURE CENTER
Pilgrim Haven Nature Center is a public preserve that offers visitors an unbeatable view of Lake Michigan. The Southwest Michigan Land Conservancy owns and operates the Shores of Lake Michigan.
Walk the shores of Lake Michigan searching for the perfect rock, explore the beech-maple forest trails through the quiet woods and to lake overlooks, or cross the sturdy bridge over Dyckman Creek, looking for wildlife along the way.
The relatively flat trails at Pilgrim Haven are perfect for biking, or snowshoeing in the winter. In the summer, swimming is a popular activity here.
MICHIGAN MARITIME MUSEUM
If you're looking to travel back in time and make history come alive, the Michigan Maritime Museum is the perfect place for you. On-water experiences and nautical heritage are brought to life through features on or off the water. Interactive and immersive exhibits allow you to get up close and personal with maritime history.
For an even more unique experience, take advantage of the on-water experience offered by the museum. Get out on the vast waters of South Haven for an educational visit that will leave you wanting more.
KAL-HAVEN TRAIL STATE PARK
Kal-Haven Trail State Park is a multipurpose rail-trail that stretches for 33.5 miles between South Haven and Kalamazoo, making it the perfect place to enjoy a day of hiking, biking, or horseback riding. During winter, the trail is a prime spot for snowmobiling. Along the way, you'll traverse past farmland areas, forests, and past lovely small towns.
If you're fortunate, you may even spot some wildlife!
WARNER VINEYARDS
In operation since 1938, the gorgeous Warner Vineyards, located along the Lake Michigan Shore appellation banks, is worth a visit.
The Warner family has been making high-quality wines at their Michigan farm for three generations. Their wines have been served at Super Bowls and the White House, and has won several major international competitions and awards.
You can sample some of their delicious wines at the winery's tasting room in downtown South Haven, which is one of four in the area.
DEGRANDCHAMP FARMS
Visitors to the family-run DeGrandchamp Farms in South Haven can observe the growing and harvesting of their blueberries and cranberries. The DeGrandchamps are a friendly bunch, and they'll make you feel right at home on their farm, down to a friendly, good morning greeting for the early birds.
The farm includes 200 acres of blueberry farming, 40 acres of cranberry farming, and a nursery and greenhouse complex on seven acres. In addition to fresh produce, the farm also sells preserved foods, like pickles and frozen fruit.
The nursery is open during the appropriate season for fresh vegetables, farm-produced butter, vinaigrettes, BBQ sauces, mustards, and even salsa. Visitors can also tour the greenhouses and learn about the different types of plants that are grown there. A visit here is one of the best things to do in South Haven MI!
GINGERMAN RACEWAY
GingerMan Raceway is the perfect place to let your need for speed loose! This world-class racetrack was created by racing enthusiast Daniel Schnitta, and opened in 1995. The track has many sand traps, a larger turning radius, and an improved line of sight for vehicles and riders to reduce the likelihood of accidents.
Before driving on the GingerMan Raceway, visitors must enroll in a driving school or hire a track instructor. Rev up your engines get ready for an unforgettable South Haven experience!
NATIONAL BLUEBERRY FESTIVAL
If you love blueberries, you're in for a treat every August! The National Blueberry Festival has been going on since 1963, and it always takes place from Thursday through Sunday on the second weekend of August in South Haven.
Lots and lots of blueberries are available for you and your family to enjoy, including a blueberry pancake breakfast, parade, fish boil dinner, art and craft fair, youth pageant, 5K run, and free concerts. Sounds like a blast!
MORE INFORMATION FOR YOUR TRIP TO MICHIGAN
WHERE TO STAY IN SOUTH HAVEN MICHIGAN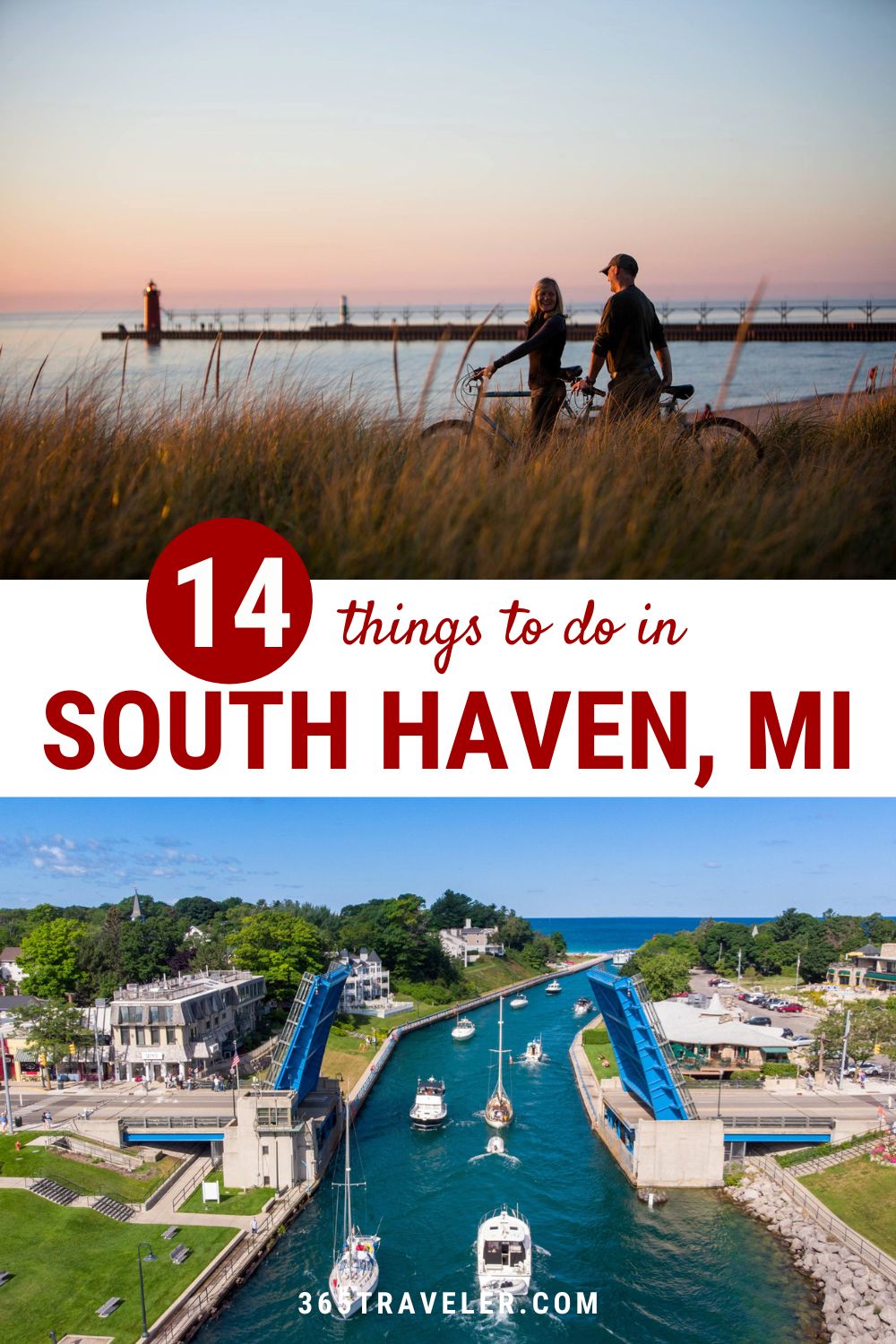 Follow us here: Facebook | Twitter | Instagram | Pinterest | YouTube | MSN | TripAdvisor | Flipboard
All articles belong to 365 Atlanta Family LLC, and all photos belong to us as well, unless otherwise noted. It's all copyrighted. Please don't repost anything elsewhere without asking me first. All rights reserved. This site uses cookies to enhance your experience.
We make no guarantees of any price listed on our site. We are not responsible for content on external web sites linked from ours, including linked resources, an external blog post, any partner site, hotel property sites, or affiliate sites. We only write about places we love in an attempt to help you in your adventures, but we can't guarantee you will love them, too.
Posts may contain affiliate links at no cost to you. Several of our trips are also compensated by the respective tourism boards for the city or state we are visiting. This never impacts how we share the destination with you – opinions are always our own and we pride ourselves on that. We do not sell links or accept unsolicited guest posts under any circumstances. Don't even ask.
United States Copyright, 365 Atlanta Family, LLC
View our Privacy Policy | Subscribe to our Newsletter | Contact Site Owner | View Terms & Conditions | About Us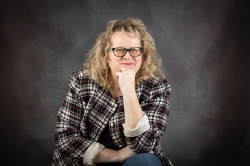 Latest posts by Dannelle Gay, Contributing Writer
(see all)