Do you have an anniversary or celebration coming up? Maybe you want to surprise a special someone with a romantic evening? Either way, Ohio has plenty of options for you.
I've rounded up the best romantic getaways in Ohio, from evenings spent in a castle to a luxurious visit to vineyards. Trust me, this list of 18 romantic weekend escapes will have something for everyone.
FOR THOSE WHO LIKE A LITTLE MYSTERY: RAVENWOOD CASTLE
Take a step back in time while enjoying the weekend at Ravenwood Castle. Located in New Plymouth, about an hour southeast of Columbus, Ravenwood is a picturesque Medieval Castle that looks like someone transported it from England. Walking the grounds, you'll expect a gallant knight or graceful queen to pass you any moment.
Ravenwood is the perfect retreat for couples who enjoy a good mystery. The castle offers Murder Mystery experiences hosted by their venerable Ravenwood Detective Agency. Guests can help the RDA solve open cases spanning history, from Medieval murders to modern-day tales of dastardly deeds.
After solving your mystery, you'll love relaxing in the comfortable chambers set aside for your visit. Each room or cabin has a themed name, like "Rapunzel's Tower" and "The Candlemaker's Cottage."
The food at Ravenwood Castle won't disappoint you, either. For breakfast, enjoy delicious cinnamon rolls in the Great Hall, grab a bite for lunch at the Raven's Pub, and wind down for dinner back at the Great Hall. (Just make sure to make those reservations for dinner!)
Read More: 20 FANTASTIC THINGS TO DO IN COLUMBUS OHIO
WHEN YOU NEED A SECOND CASTLE OPTION: LANDOLL'S MOHICAN CASTLE
As it turns out, Ohio is home to more than one castle. Located in Loudonville, Landoll's Mohican Castle rises atop a mountain, a German fairytale brought to life. The castle was the dream of Jim Landoll; former book-publishing tycoon turned hotel owner.
Landoll's has an auspicious history; most notably, it starred in Gordon Ramsay's "Hotel Hell" television show. The subsequent boot camp and Ramsay improvements made the hotel a premier destination for travelers.
Luxury is easy to find at Landoll's Mohican Castle. You can enjoy spa services and delicious dining on-site, or simply luxuriate in your room's jetted whirlpool tubs and pillow-y beds. If you're looking for an adventure, give the ghost hunts a try – many guests report spotting visitors from the afterlife during their stay!
Details: Check prices and availability
FOR HISTORY NERDS: LAFAYETTE HOTEL
One of the state's most historic hotels awaits you in Marietta, Ohio. Marietta was built by pioneers, the first U.S city northwest of the River Ohio. The city has hosted many famous guests, including the Revolutionary War hero Marquis de Lafayette, for which the Lafayette Hotel is named.
The Lafayette Hotel stands overlooking the Ohio River. It has stood there since 1918, and before that, another hotel called The Bellevue rose in the same spot.
Guests at the hotel can enjoy the charm of the early 20th century and the Victorian era, with four-poster beds, grand mirrors, and the occasional nautical-themed suite. The hotel also offers three dining locations; the Gun Room restaurant, the Riverfront Bar and Grill, and the Cafe Lafayette. The Lafayette Hotel is one of the best romantic getaways in Ohio.
Details: Check prices and availability
WHEN YOU NEED A SWEET SUITE: HOTEL LEVEQUE
At Hotel Leveque, you can discover the beauty of southern France in the heart of Columbus. The hotel is an integral part of the Columbus skyline; at one point in its history, it was the tallest building in Ohio.
Today, Hotel Leveque is a contemporary gem that evokes the style and class of the 1920s mixed with France. Its French-inspired bar has mouthwatering brasserie meals and refreshing cocktails, all set in the art deco style of the establishment.
Rooms maintain the same art deco style, offering exceptionally comfortable sheets, marble bathrooms, and room service. Some suites even offer telescopes so you can gaze out at the Ohio River in all its glory.
Details: Check prices and availability
FOR THOSE WHO ENJOY SOMETHING UNIQUE: THE INN AT HONEY RUN
At the Inn at Honey Run, you'll "bee" cozy and relaxed in their unique accommodations. The Millersburg hotel offers quirky accommodations nestled in Amish Country's rolling hills and woodlands.
Honey Run is most famous for the resort's "Honeycomb" accommodations. The rooms are cozy, featuring sandstone fireplaces and views of the resort's meadows. But what entrances visitors is how the rooms melt into the hillside, becoming one with the natural landscape.
The Inn at Honey Run offers more than just unique rooms. The resort has wine and appetizers available to guests in the afternoons, farms their own honey, and keeps a flock of sheep on the premises.
Details: Check prices and availability
WHEN YOU WANT TO BASK IN THE AMISH COUNTRY: MURPHIN RIDGE INN
Speaking of Amish Country, Murphin Ridge Inn is another calming retreat located in the quiet countryside near West Union. Murphin is a rustic retreat surrounded by woodlands and tailored landscaping. Here you'll find the romantic retreat you need to connect with your significant other and nature.
Your stay at Murphin Ridge Inn offers ample room selection, from cottages to the five-bedroom Amish House. Rooms feature handmade Shaker furniture. Your romantic getaway can be enhanced by spa packages, dinners at the inn's restaurants, and nights spent by a roaring fire.
If you're a nature lover, Murphin Ridge Inn offers close access to the hiking trails of Adams Lake State Park and the Edge of Appalachia Preserve. Or, you can always just explore the Amish culture at the stores and markets nearby.
FOR A SERENE WOODLAND ESCAPE: INN & SPA AT CEDAR FALLS
You'll find yourself in a fairytale at the Inn & Spa at Cedar Falls. The forests of Hocking Hills State Park surround the cabins, yurts, and geodomes of Cedar Falls. You'll wake to birds singing and the sunlight streaming through the trees, like Snow White and her Prince Charming.
The inn's quaint "bed and breakfast" rooms have made it one of the premier relaxation destinations for visitors to Logan, Ohio. The Inn & Spa at Cedar Falls offers plenty of romantic activities alongside its magical ambiance. Schedule a couples massage to work away from your stress and connect with one another, or reserve a delightful dinner at Kindred Spirits restaurant.
Details: Check prices and availability
WHEN YOU NEED A PRIVATE SWIMMING POOL: BELAMERE SUITES
Located in Perrysburg, you'll find a romantic escape complete with a private swimming pool in your room, in-room massage therapists, and catered European breakfasts. If that doesn't sound like a boutique hotel from Heaven, I don't know what would!
Belamere Suites specializes in romance, from decking out their lush beds with scarlet rose petals to delivering chocolate-covered strawberries to your door. The hotel offers 24-hour concierge service, 24-hour freshly baked cookies (and pizza!), and around-the-clock tea and coffee. Your every wish can come true at Belamere Suites.
Details: Check prices and availability
FOR OENOPHILES: GERVASI VINEYARD
Now you may not think of Ohio as a premier wine country, but the city of Canton has the perfect retreat for oenophiles looking for a romantic getaway. The 55-acre estate will have you dreaming of Italy with its Tuscan-inspired villas.
You have various room choices at Gervasi, from villas to boutique rooms at The Casa. You won't have to leave the vineyard to find entertainment, either. You and your loved one can play a game of bocce on the lawn, attend a yoga class, or enjoy an evening concert, courtesy of the vineyard.
During your stay at Gervasi, you can tantalize your taste buds with more than wine. The vineyard also offers craft beer tastings of brews inspired by their estate. You'll also relish a freshly made breakfast delivered to your room every morning or enjoy an evening cocktail at The Still House.
Read More: 20 ABSOLUTE BEST THINGS TO DO IN CANTON OHIO
WHEN YOU'RE LONGING FOR THE LAKE: THE LAKEHOUSE INN
If you want to have your own romantic adventures like Keanu and Sandra, The Lakehouse Inn Resort is for you. Located in Geneva-on-the-Lake, this lakeside retreat looks out on the shimmering shore of Lake Erie.
This small, cozy inn has only three guest cottages and eight rooms, so you won't have to worry about too many people invading your bubble of romance. Rooms are nautically themed, with many featuring soaking tubs and fireplaces.
The Lakehouse Inn has all the accommodations and enhancements you could need to create the perfect romantic escape. You can dine at the Crosswinds Grille or sample vintages at the onsite winery. You can also schedule a facial and couples massage at the spa.
Details: Check prices and availability
FOR THOSE WHO ADORE A (MODERN) FARMHOUSE: WALDEN INN
If you dream of taking a charming adventure to a modern farmhouse, set your sights on Walden Inn. Located in Aurora, Ohio, the Walden Inn is one of Ohio's premier luxury hotels. The entire hotel evokes a luxury farmhouse at its finest, with roaring fireplaces, rustic decor, and a gourmet restaurant in a restored barn.
Walden Inn draws inspiration from writer and naturalist Henry Thoreau's belief in simple living. Thus, amenities at the relaxation-focused retreat include yoga, a renowned spa, and idyllic golfing green. After a day spent strolling the serene grounds, you'll love burying yourself in the down duvet of your bed.
WHEN YOU'RE LOOKING FOR THE TROPICS IN OHIO: TIMBROOK GUESTHOUSE
Columbus has a unique option for you when you need a taste of Hawaii without leaving Ohio. The Timbrook Guesthouse prides itself on bringing "aloha" to Ohio, with a tropical aviary, heated pools, and palm trees for guests to enjoy.
Timbrook Guesthouse offers a variety of rooms, each with cozy beds, fuzzy slippers, and Netflix, so you can truly relax during your stay. You can add to the romance by scheduling a picnic with the hotel – there are several excellent picnic spots on the four-acre property.
FOR THOSE WHO SEEK A LITTLE SCOTTISH ESCAPE: GLENLAUREL
If you dream of escaping to Scotland but need to stay in Ohio, Rockbridge has a Scottish retreat waiting for you. The Glenlaurel resides in Hocking Hills State Park, America's only Scottish Country Estate and Inn.
When staying at Glenlaurel, you'll have access to a links course designed after traditional British Isles courses, private hiking paths, and the Camusfearna Gorge. The inn brings highland charm to Ohio, complete with crofts (cottages), fireplaces, and chef-created dinners with Scottish flavors.
WHEN FIDO JOINS YOU: THE WHITE OAK INN
If you can't dream of taking a romantic vacation without Fido, the White Oak Inn of Danville has pet-friendly suites for you. The White Oak Inn welcomes well-behaved pets in some of their guest rooms, but that's not all they offer. The inn also specializes in romance packages, complete with wine and chocolates, plus spa experiences.
Guests at the White Oak Inn escape the business of modern life on the 14-acre property. Settled in Amish Country, the inn brings classic country life to you. Don't be surprised if you see deer frolicking in the meadows around the inn or wake to the sound of robins greeting the morning!
Details: Check prices and availability
FOR THOSE WHO WANT AN ISLAND ESCAPE: OARS, SHORES AND ANCHORS
Located in the western basin of Lake Erie, you'll find Kelley's Island. This beautiful island is home to art galleries, outdoor activities, wine and beer tastings, shopping, amazing restaurants, and so much more.
There are quite a few rentals on the island to choose from, but one of the best is Oars, Shores and Anchors. This fun rental is so close to the water, you won't believe you're actually on land. With amazing lake views, awesome amenities, and a great location, this is the perfect place for a romantic getaway in Ohio.
FOR TREE-HUGGERS: THE MOHICAN TREEHOUSE RESORT
How often can you say you stayed overnight in a treehouse…well, when you're not a kid, anyway? In Glenmont, The Mohican Treehouse Resort provides a whimsical escape for couples. Rooms take the form of private, luxurious tree houses that bring a new level of adventure to any romantic vacation.
Treehouses at the Mohican are themed, but each features a full bath, heat, A/C, and other amenities that your childhood treehouse probably didn't have. You can enhance your stay with a special package, too. Book early if you want to stay at The Mohican, because reservations fill up fast.
WHEN YOU WANT TO GO OFF-GRID: TULLIHAS TREEHOUSE
Now, if you need an adventure and romance that genuinely disconnects you from the stress of work and city life, check out Tullihas Treehouse near Frazeysburg. This treehouse has no running water or electricity, but it offers fantastic views of Amish Country and stunning sunsets.
Tullihas Treehouse is probably one of the most unique glamping experiences in Ohio. Built from recycled pots and featuring an Amish composting outhouse, it immerses its guests into a way of life from a century ago.
Details: Check prices and availability
FOR THOSE WHO WANT TO UNPLUG: GETAWAY BEAVER CREEK
Of course, if you don't want to go totally off-grid but need a getaway to unplug and rekindle the romance, Getaway Beaver Creek is a great option. Located in Lisbon, Getaway is a pet-friendly, family-oriented collection of cabins nestled in the woods of Ohio.
Staying at Getaway Beaver Creek allows you to experience the natural wonders of the area without forsaking the comfortable amenities of most resorts. Every cabin had cozy beds, a small kitchen, and A/C for when summer heats up.
I recommend purchasing supplies for s'mores and starting your romantic getaway off around a roaring fire, snuggled up under a quilt, and enjoying the best camping dessert ever.
Details: Check prices and availability
MORE INFORMATION FOR YOUR TRIP TO OHIO
YOU MIGHT ALSO ENJOY
Follow us here: Facebook | Twitter | Instagram | Pinterest | YouTube | MSN | TripAdvisor | Flipboard
All articles belong to 365 Atlanta Family LLC, and all photos belong to us as well, unless otherwise noted. It's all copyrighted. Please don't repost anything elsewhere without asking me first. All rights reserved. This site uses cookies to enhance your experience.
We make no guarantees of any price listed on our site. We are not responsible for content on external web sites linked from ours, including linked resources, an external blog post, any partner site, hotel property sites, or affiliate sites. We only write about places we love in an attempt to help you in your adventures, but we can't guarantee you will love them, too.
Posts may contain affiliate links at no cost to you. Several of our trips are also compensated by the respective tourism boards for the city or state we are visiting. This never impacts how we share the destination with you – opinions are always our own and we pride ourselves on that. We do not sell links or accept unsolicited guest posts under any circumstances. Don't even ask.
United States Copyright, 365 Atlanta Family, LLC
View our Privacy Policy | Subscribe to our Newsletter | Contact Site Owner | View Terms & Conditions | About Us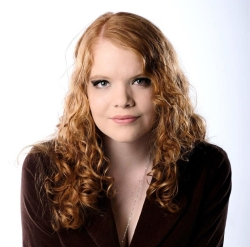 Latest posts by Phylicia Peterson, Staff Writer
(see all)