Allentown, PA, located in the Lehigh Valley, is known for its historical importance and award-winning park system, including water attractions, live entertainment, and shows. Founded in 1762 as a small farming village, it is now the 3rd largest city in the state of Pennsylvania.
Throughout its history, Allentown, Pennsylvania played a crucial role in the American Revolution and the Civil War. Many museums, parks, and monuments pay homage to that. The city also hosts musical performances, festivals, regional celebrations, and art exhibitions.
Allentown and the surrounding Lehigh Valley also offer plenty of outdoor activities, like hiking, biking, and boating, and several amusement parks for all ages to enjoy. There's truly something for everyone to enjoy in Allentown!
Here are 19 things to do in Allentown PA that you're not going to want to miss.
FIND YOUR THRILLS AT DORNEY PARK
Dorney Park and the Wildwater Kingdom is one of the most visited amusement parks on the East Coast. This combination water park and theme park has something to offer all age groups.
Dorney Park features more than 60 rides, shows, and attractions, and an area made just for kids. The Wildwater Kingdom provides more than 20 slides with varying thrill levels. Both parks provide kid and family-friendly rides and attractions, making it a perfect place for a full day of family fun. You'll also find Planet Snoopy here, a whole park dedicated to kids.
Tickets bought during the summer season months include admission to Dorney Park, Wildwater Kingdom, and Planet Snoopy. Dorney Park is typically open through spring and fall, and you can buy discounted tickets online.
The parks have a variety of dining options with dining plans available. These plans include Single Meal Deal, All Day Dining, Premium All Day Dining, and All Season Dining.
Dorney Park also holds numerous special events, including the world's largest swim lesson, a July 4th celebration, Grand Carnivale, Snoopy's Birthday Celebration Season Passholder Breakfast, a food truck rally, a Halloween Haunt, and The Great Pumpkin Fest.
STEP BACK IN TIME AT THE MUSEUM OF INDIAN CULTURE
The Museum of Indian Culture is dedicated to sharing and preserving "the diversity of Native American history and cultures." The museum offers guided tours, educational programs, several exhibits, and collections.
The museum houses stone tools, ceramics, carvings, photographs, weapons, beadwork, and basketry, including Southwestern Hupa baskets, as well as Aztec ceremonial clothing. It also holds community events and hosts guest speakers, lectures, and workshops.
CATCH AN AHL GAME
The Lehigh Valley Phantoms are a hockey team in the American Hockey League (AHL). They play at the PPL Center, and whether you're a hockey fan or not, it's always exciting to watch a live game.
The PPL offers party suites, executive suites, club seats, and even a party deck. The PPL also offers concession stands, Chickie's and Pete's, as well as Tim Hortons.
The Phantoms have won two Calder Cup Championships, two conference championships, two regular season titles, and four division championships. They're a great team, and watching one of their games is guaranteed to be a fun experience.
OR A MINOR LEAGUE BASEBALL GAME
Another fun pastime in Allentown is catching a baseball game at Coca-Cola Park. The Lehigh Valley IronPigs are Allentown's premier minor league baseball team. The games are filled with family fun, and you can find family-friendly food at any of the concession stands.
The team holds many community events and fundraisers that are frequently updated on their website. The team also holds summer camps at the baseball park. A game here shouldn't be missed, and with plenty of fun themed nights, the whole family will enjoy a night out at the ball field. Go Pigs! Oink On!
ENJOY A SHOW AT MILLER SYMPHONY HALL
The Miller Symphony Hall is the best place to see the Allentown Symphony Orchestra, as well as dozens of other shows, concerts, live music, and more. Shows change frequently, always giving you something new to experience.
The hall won the National American Prize for "orchestral excellence" in 2014 and 2017. In addition to the orchestra and other performances, the hall hosts private events, as well as community events, like workshops, competitions, and festivals. Catching a performance here is one of the best things to do in Allentown PA!
SEE THE LIBERTY BELL (KIND OF)
Allentown, Pennsylvania is home to the Liberty Bell Museum. While the real liberty bell resides in Philadelphia, the Liberty Bell Museum in Allentown has a replica of the bell that you can actually ring! The museum can be found in Zion's Reformed United Church of Christ, which is on the National Register of Historic Places.
The building has served several different purposes throughout its history, including as a Revolutionary War hospital and a place where the Declaration of Independence has been read.
There are always circulating exhibits throughout the museum pertaining to the history of the Liberty Bell and the USA. It's a wonderful museum, and a great place to learn about the history of the area.
EXPLORE AMERICA ON WHEELS
America on Wheels is a transportation museum in Allentown that aims to educate, entertain, and preserve the historical, social, and cultural impact of our country's transportation systems. The museum features a variety of popup exhibits that change every few months. You can always find "what's on" by visiting their website.
The museum is wheelchair-accessible and features a cafe and gift shop on site. Across the street from the museum, you can take a tour of their state-of-the-art restoration center.
SHOP LOCAL AT ALLENTOWN FARMERS MARKET
What better way to really experience a new place than to visit the local farmer's market? The market in Allentown has been in operation since 1955 and provides the community with fresh, quality food. You can find anything you want all in one spot at the Allentown Farmers Market.
At the market, you'll find merchants selling poultry, meat, produce, wine and spirits, sushi and seafood, deli items, baked goods, specialty foods, and shops, as well as hot and ready-to-eat food. On Thursdays, Fridays, and Saturdays, it's the place to be.
WILLIAM F. CURTIS ARBORETUM
Located on the Cedar Crest College Campus, the William F. Curtis Arboretum is a nationally registered arboretum with hundreds of plant and tree species.
The arboretum is an ideal location for teaching and experiential learning, community education, recreation, and contemplation. The best part? Guided tours here are free! Head out to the arboretum and learn more about botany and tree identification. A visit here is perfect for the gardener in your group!
MARVEL AT THE MACK TRUCKS HISTORICAL MUSEUM
This isn't your typical history museum! The Mack Trucks Historical Museum honors the history of Mack Trucks through the preservation of records, service, and parts information, and engineering and prototype drawings. You'll also find photos, as well as memorabilia, along with a collection of vintage Mack truck models.
The Mack Trucks Historical Museum also restores and preserves vintage Mack Trucks for display.
Note: The Mack Trucks Historical Museum is temporarily closed, and hopes to reopen in late 2022 or early 2023.
STROLL THE ALLENTOWN ART MUSEUM
The Allentown Art Museum has been in existence for more than 80 years and promotes inspiration, education, transformation, and engagement within the community for art and culture. Collections include the Kress Gallery, the American Galleries, Frank Lloyd Wright's Library, and the Decorative Arts Corridor.
The Kress Gallery includes works of art from Italian, Dutch, Flemish, and German artists, featuring paintings and sculptures from the 1300s to 1700s. The American Collections include works of art from Benjamin West, Henry Ossawa Tanner, Franz Kline, Harry Bertoia, Jésus Rafael Soto, Louise Nevelson, Keith Haring, and Kay WalkingStick, dating back to the 1700s.
The library features expressions of architect Frank Lloyd Wright's visions for American design, and the Arts Corridor includes ceramics and stunning glass designs.
Allentown Art Museum also features several rotating and traveling exhibitions throughout the year, so there's always something new to see.
SPARK YOUR INQUISITIVE SIDE AT DA VINCI SCIENCE CENTER
The Da Vinci Science Center is an exciting learning experience, no matter what age group you fall into.
Exhibits include PPL Electric Utilities Energy Zone, Engineers On a Roll, Leo's Creativity Studio, Deer Park Water Table, KEVA Build It Up!, Newton Chairs, Pin Wall, Tunnel Vision, Quakes and Shakes Seismometer, Art Exhibits, Built Like a Mack Truck, Hurricane Simulator, Nano Exhibits, High Flyers, and the Da Vinci Pond.
Kids will love all of the hands-on and interactive exhibits, and adults are guaranteed to learn a lot here too!
The science center also promotes summer camps and science programs, as well as workshops. While there is no cafe or restaurant onsite, there is a cafeteria where guests can sit with the lunches they brought with them.
VISIT TREXLER NATURE PRESERVE
The Trexler Nature Preserve protects over 1000 acres of land and is the access point to The Lehigh Valley Zoo. Trexler offers visitors over 10 trails to walk and hike along. Trails vary in length, with the shortest being .3 miles on the Buck Run Trail, North Range, and the Observation Trail, Central Range. The longest trail is 8.5 miles and is called Trexler Border Trail, North, Central, and South Ranges.
Trails are labeled easy, moderate and hard, so there is a trail for everyone to enjoy. The park is popular for hiking, walking, jogging, mountain biking, fishing, horseback riding, snowshoeing, and cross-country skiing.
Throughout the park, you will experience meadows, hills, hemlock forests, and deep ravines, as well as bison and elk. The park is also pet friendly, as long as they are on leashes and you clean up after them.
SEE THE ANIMALS AT LEHIGH VALLEY ZOO
The Lehigh Valley Zoo is home to dozens of animals, including reptiles, amphibians, mammals, birds, and fish. Popular exhibits include several species of goats and sheep, giraffes, llamas, horses, lynx, camels, fox, lemurs, wolves, zebras, bobcats, penguins, owls, vultures and hawks, a variety of snakes, turtles, and lizards.
The zoo offers several animal encounters that can be booked in advance, including time spent with raccoons, sloths, penguins, otters, cranes, and foxes. They also offer feeding opportunities for goats, sheep, swans, lorikeets, or giraffes. The zoo promotes various family-friendly events and activities, as well as birthday parties.
The zoo is open all year long with amended hours depending on the season. Families are invited to bring their own packed lunches, or guests can buy snacks and meals from any of the concessions, including Geakers at the Zoo, which offers tacos, burgers, steak sandwiches, hot dogs, fries, and sweet treats. There is also a Dippin Dots on site.
Lehigh Valley Zoo is dedicated to keeping its animals safe and healthy and promotes conservation and education of all animals worldwide.
BIKE THE TRAILS AT TREXLER MEMORIAL PARK
Trexler Memorial Park offers guests a paved 1.25-mile trail that is popular for bikes, rollerblades, and roller skates. It is also stroller- and wheelchair-friendly. The park features Little Cedar Creek, which runs into the pond at the center of the park.
There are other trails that meander throughout the park, as well as grassy areas for games and picnics, as well as restrooms.
TOUR THE LEHIGH VALLEY WINE TRAIL
Allentown and Lehigh Valley love their wine. If you do too, you can explore and experience local vineyards, wine tastings, and more along the Lehigh Valley Wine Trail.
Lehigh Valley has an ideal climate for growing and is known as the "American Viticultural Area." Signature wines include Chambourcin, Riesling, Chardonnay, Vidal Blanc, and Cayuga White. They also try experimental wines, like cotton candy-infused white wine and sweet and bubbly peach mist.
There are several wineries along the trail, including Black River Farms, Vynecrest, Franklin Hill Vineyards, Tolna Vineyards, and Blue Mountain Vineyards.
Throughout the year, the wonders on the trail hold community events that are open to the public.
GET CREATIVE AT CRAYOLA EXPERIENCE
The Crayola Experience is Crayola's premier, one-of-a-kind family attraction. Kids will love the different activities and exhibits, as well as exploring art and technology. A visit here is fun for the whole family.
With so many activities and attractions, you'll never run out of things to do. Check out "Big Blue," the huge crayon that was made from 123,000 blue crayons donated from around the world. Meet fun crayon characters, learn how crayons are made, make some drip art, paint a new masterpiece, create and cut out your own puzzle, let the little ones let loose in the Toddler Town play area, be the captain of your own toy boat (and maybe get a little wet), and so much more!
This is a super fun place that the kids in your group will love!
TAKE A SHORT DAY TRIP
Allentown and Lehigh Valley are the perfect places to set off on a day trip.
HIKE TO BAKE OVEN KNOB
Bake Oven Knob is an out-and-back trail in Germansville, Pennsylvania. At just under 1 mile, many people use the trail for hiking, trail running, and walking.
The trail is also dog friendly, as long as they are leashed.
SEE THE FALLS ON THE HASSAN CREEK NATURE TRAIL
The Hassan Creek Nature Trail is a 1 mile out-and-back trail that provides a view of waterfalls created from a dam. Considered an easy trail, you can find people walking, hiking, and trail running along the route.
MORE INFORMATION FOR YOUR TRIP TO PENNSYLVANIA
WHERE TO STAY IN ALLENTOWN PENNSYLVANIA
Follow us here: Facebook | Twitter | Instagram | Pinterest | YouTube | MSN | TripAdvisor | Flipboard
All articles belong to 365 Atlanta Family LLC, and all photos belong to us as well, unless otherwise noted. It's all copyrighted. Please don't repost anything elsewhere without asking me first. All rights reserved. This site uses cookies to enhance your experience.
We make no guarantees of any price listed on our site. We are not responsible for content on external web sites linked from ours, including linked resources, an external blog post, any partner site, hotel property sites, or affiliate sites. We only write about places we love in an attempt to help you in your adventures, but we can't guarantee you will love them, too.
Posts may contain affiliate links at no cost to you. Several of our trips are also compensated by the respective tourism boards for the city or state we are visiting. This never impacts how we share the destination with you – opinions are always our own and we pride ourselves on that. We do not sell links or accept unsolicited guest posts under any circumstances. Don't even ask.
United States Copyright, 365 Atlanta Family, LLC
View our Privacy Policy | Subscribe to our Newsletter | Contact Site Owner | View Terms & Conditions | About Us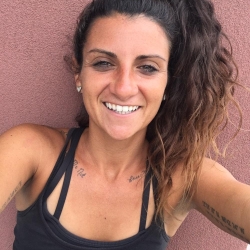 Latest posts by Amanda Strube, Staff Writer
(see all)