Pennsylvania's proximity to many of the Northeast's major cities gives the state huge potential as a weekend destination. Even Pennsylvania residents are bound to discover a tucked away corner of their home state; it is, after all, almost as large as neighboring New York.
Mountains, woodlands, rolling hills and even sandy beaches make up Pennsylvania's diverse landscape, while a wealth of industrial-era coal mining, railroad and manufacturing history can still be found in the landmarks that dot its smallest towns.
Whether it's Philadelphia's role in the birth of the nation, Hershey's iconic recipe for fun, or Erie's busy lakefront, Pennsylvania's cities thrive on their colorful pasts, as do the communities forming the fabric in between. There are plenty of amazing weekend getaways in Pennsylvania to explore.
Here are 19 weekend getaways in PA that we know you and your crew will adore.
WHEN YOU'RE ESCAPING TO EXPLORE
LANCASTER
Known for its idyllic pastures, Southern Pennsylvania's Lancaster County is easy to fall in love with, especially if you're craving a change of pace. Lancaster is the heart of Amish Country, preserving timeless tradition, simpler ways of life and the history of a community with deep ties to the region.
Surrounded by Amish homesteads and historic sites, the town of Lancaster is your headquarters for exploring the region; contemporary eateries, museums and quaint shops buzz with life, while venturing just a few minutes outside of town transports you back in time.
The Lancaster Science Factory, Lancaster Museum of Art and the Amish Village are not to be missed; put the nearby town of Strasburg on your list as well, especially if you love railroad history and strolling down a good old Main Street. Philadelphia, Baltimore and Wilmington all make an easy day trip from the Lancaster area.
Read More: 20 PHENOMENAL THINGS TO DO IN LANCASTER PA
HERSHEY
Nothing brings out the child in you better than a visit to the Sweetest Place on Earth, especially when combined with the craft breweries, local eats and history lessons the town of Hershey has to offer.
Hersheypark is undoubtedly the area's biggest draw, upholding Milton S. Hershey's 1906 vision of an ultimate leisure park serving generations of Americans. These days, "leisure" translates to candy-themed roller coasters, water rides, and the opportunity to make your own chocolate concoctions, at least in this beloved pocket of southeastern Pennsylvania.
Staying in town doesn't have to be entirely about the rides, either; the Hershey Trolley Works, Hershey Story Museum and the Hershey Theater introduce visitors to a trove of town history that made it the iconic destination it is today. Nearby Harrisburg, Lancaster and Reading are within easy reach from Hershey, and Philadelphia is less than two hours away.
Read More: 14 YUMMY THINGS TO DO IN HERSHEY PA YOU'LL LOVE
ERIE
Watching over Pennsylvania's sliver of Great Lakes waterfront, Erie is a Pennsylvania favorite with a unique history that sets it apart from the state's other industrial-era boomtowns. Encompassing a peninsula jutting out into Lake Erie, Presque Isle State Park is the city's defining natural element, featuring lakeside beaches and a historic lighthouse.
Downtown Erie, which sits just across Presque Isle Bay, is home to the Erie Art Museum, a Children's Museum, and historic sites like Fort Presque Isle. Amateur historians will appreciate the city's Maritime Museum and the US Brig Niagara, re-constructed in homage to a crucial War of 1812 flagship. In the evening, head to Presque Isle to take in the sunset, or wind down by enjoying Downtown Erie's nightlife, bars and restaurants.
BUCKS COUNTY
Sitting comfortably between Philadelphia and Trenton, Pennsylvania's Bucks County is a history hub steeped in small town charm.
Overlooking the Delaware River, the county's southern edge played a crucial role during the American Revolution; Washington Crossing Historic Park memorializes the general's famed river crossing and ensuing battle just south of New Hope. Other notable sites in the area include Fonthill Castle, a mansion-turned-museum, and Peddler's Village, a complex featuring specialty shopping, eateries, a vintage carousel, and old-fashioned buildings, all connected within a network of walking paths.
If you are visiting Philadelphia and want to spend a day or two outside of the city, creating your own itinerary throughout Bucks County is part of the fun. Doylestown, Bristol, New Hope and Newtown are all within easy driving distance of one another, and each community has something to bring to the table.
Main Street charm, local businesses and seasonal events are a given, especially if you visit on a busy weekend. While it's possible to tour the best of the county in one day, planning a Bucks County overnight gives you enough time to take advantage of its attractions at a pace fit for the countryside.
THE POCONOS
A little under two hours from both New York City and Philadelphia, The Pocono Mountains, or the Poconos, are a well known respite, popular with urban dwellers who are just plain tired of it all. While not as towering as the Adirondacks or as iconic as the Appalachians, the Poconos are a beloved local destination with plenty of natural wonder to offer.
Running along the Delaware Water Gap to the east and bordering towns like Stroudsburg and Mt. Pocono to the west, the Poconos are an all year destination, with winter sports taking over the schedule once the weather turns. Camelback Mountain, Big Boulder and Blue Mountain Resort are just a few of the region's ski areas, drawing visitors from around the Northeast.
In the spring and summer, the range offers summit hikes with expansive views of the Delaware River, forested trails and plenty of lake access. Local Lake Wallenpaupack is one of Pennsylvania's largest lakes and one of the Poconos' most worthwhile swimming destinations. Once summer comes to a close, fall foliage brightens up the slopes, making even a short drive through the mountains a scenic byway.
Whether you rent a cozy waterfront cabin, stay at a top-tier ski resort or spend the night under the stars, the Poconos are not to be missed, especially if you're looking for an alternative to city streets.
Read More: 30 THINGS TO DO IN THE POCONOS YOU CAN'T MISS
PHILADELPHIA
Undoubtedly one of the most vibrant cities on the Eastern seaboard, Philadelphia is the kind of urban destination you can get to know over a long weekend — or spend weeks delving into.
The city's wealth of colonial history is a bucket list must-see, starting with the Liberty Bell. While many of us have a basic understanding of the bell's significance thanks to history class, seeing the artifact and its iconic crack in person is a lasting experience. Philadelphia's Old City is also home to Independence Hall, the grave of Benjamin Franklin, the Museum of the American Revolution, and centuries of governing history.
From the Old City district, it's an easy walk to some of Philly's quintessential attractions. Don't miss the city's Magic Gardens, a whimsical gallery and sculptural showcase turning ordinary building walls into works of art. Counting over 100 years of buying, selling and trading ,the Reading Terminal Market is another necessary stop, especially if you're a fan of specialty groceries and local wares.
Heading west from Central City, you'll find a number of museums lining the banks of the Schuylkill River, including the world famous Philadelphia Museum of Art and the Rodin Museum. If you have time for an additional day of museum-hopping, the Mutter Museum of medical history and the archaeology-focused Penn Museum are exceptional as well.
Philadelphia is the perfect headquarters for exploring nearby cities like Wilmington, Delaware or venturing out as far as Valley Forge Historical Park, or even the Jersey Shore. If you're craving nature but have limited time, there are plenty of green oases in town as well, including the Morris Arboretum and Fairmount Park.
Philly's nightlife and restaurant scene makes it easy to spend an entire day immersing yourself in museum galleries, colonial architecture and quaint neighborhoods, before letting loose downtown as the sun goes down.
Read More: 28 THINGS TO DO IN PHILADELPHIA YOU'RE GONNA LOVE
PITTSBURGH
Located clear on the other side of the state, Pittsburgh is Philadelphia's somewhat calmer counterpart, boasting a long industrial history, and plenty of contemporary attractions that cement its place on any Pennsylvania itinerary.
Overlooking not one, but three major rivers, the city's walkable downtown district makes it easy to walk along the water, grab lunch locally and peruse the art collection at the Andy Warhol Museum. The Pittsburgh Children's Museum, Allegheny Commons Park, and the impressive National Aviary are just north of the city's portion of the Allegheny River.
West of the city's center, explore the Carnegie Museum of Art's vast collection of creative work before taking an afternoon stroll to Phipps Conservatory and Botanical Gardens. Along with the rest of Schenley Park, the museum and gardens are an all-day activity best paired with dinner and a drink downtown.
Blending new initiatives and a significant industrial-era legacy, Pittsburgh offers a warm welcome to anyone looking to experience Pennsylvania in a new light. The city is actually closer to Cleveland than it is to Philadelphia, meaning you can easily plan a getaway incorporating both Ohio and western Pennsylvania.
Read More: 18 THINGS TO DO IN PITTSBURGH YOU'VE GOTTA TRY
GETTYSBURG
If you're looking for the ultimate historic destination, Gettysburg is your gateway to all things Civil War, including lesser known stories from the turbulent period in the nation's history.
Gettysburg National Military Park is the town's first and foremost attraction, offering tours and visitor access to battle lands, monuments and a museum dedicated to preserving the pivotal site. The park is best explored over the course of two days to allow ample time for taking in all of its elements.
Back in town, take a day or two to visit smaller, more focused museums like the Jennie Wade House and Shriver House Museum, both of which shine a light on civilian life during the war. Artifacts, displays and the historic homes themselves put visitors in the shoes of those who attempted to lead normal lives while the war was underway.
While in Gettysburg, don't miss your chance to learn about local lore through a paranormal lens. Taking a ghost tour through town reminds you of forgotten sites, stories and secrets, all under the watchful eye of an expert guide. Equal parts truth, theater and thrill, a Gettysburg ghost tour is a memorable way to take in the atmosphere as night falls and traditional museums close their doors. A number of local companies offer unique spins on this tiny town's huge history.
HARRISBURG
Best combined with a weekend in nearby Hershey, Harrisburg is a memorable stop thanks to its treasure trove of state history.
As Pennsylvania's state capital, the city has a number of museums, making it a perfect destination for both art and history lovers. Notable institutions include the Susquehanna Art Museum, The State Museum of Pennsylvania, and the Pennsylvania National Fire Museum, all within easy walking distance of one another.
Like many of Pennsylvania's busier cities, Harrisburg is perched over a picturesque river and has a walkable waterfront. Departing from City Island, the Pride of the Susquehanna Riverboat invites visitors for old-fashioned cruises on the river, an idyllic way to spend a slow afternoon in a city that feels more like a small town.
Read More: 16 THINGS TO DO IN HARRISBURG PA YOU CAN'T MISS
JIM THORPE
Located just under an hour from Allentown, and an hour and a half from Philadelphia, the small town of Jim Thorpe is an unassuming destination with plenty to offer, including cultural sites and nearby hiking trails.
Named after an accomplished Native American athlete, and boasting a rich history dating back to the heyday of Pennsylvania's coal mining industry, the town is a museum lover's dream. The Mauch Chunk Museum & Cultural Center, Old Jail Museum, Asa Packer Mansion and Stabin Museum of art are all located along West Broadway, the town's main drag.
When you've had enough walking for one day, take a seat in a vintage car on the Lehigh Gorge Scenic Railway, which dates back to the early 20th century. The loop ride takes you through Eastern Pennsylvania's rolling hills and woodlands in a diesel-powered train right out of another era. A local winery, bars and plenty of creative eats keep you in town long after the day's attractions; stay overnight to make sure you have enough time to take in the charm.
MILFORD
Located in a corner of northeastern Pennsylvania that runs along the borders of both New York and New Jersey, the tiny town of Milford is an easy drive headed north from Philadelphia or New York City.
Overlooking a bend in the Delaware River, the town has become well known among spontaneous getaway seekers in recent years. Local dining, craft beverages and plenty of spots to take a seat and soak in the atmosphere have put Milford on the map as a quieter, closer alternative to New York's Hudson Valley.
Laid out in a grid, the town is easy to walk, with most small businesses located along Hartford and Broad Streets. With a county museum, local hotels, gift shops and plenty of hiking minutes away, Milford is perfect for weekenders hoping to tune out.
WHEN YOU'RE ESCAPING TO RELAX
If you're planning to spend a few days or even weeks relaxing in Pennsylvania, choose from one of the states' amenity-rich resorts, cozy bed and breakfasts or mountain hideaways. The state's best lodging is usually located outside of its major cities, meaning you can immerse yourself in your getaway, uninterrupted.
THE INN AT WESTWYND FARM
Located just north of Hershey, Pennsylvania, the Inn at Westwynd Farm is your answer to avoiding the weekend crowds and overbooked hotels in the popular amusement park destination. Part of an equestrian farm, the bed and breakfast is close to all of Hershey's indulgences and attractions, yet removed enough to make sure you recharge after a busy day.
Imagine pastoral landscapes, a fireplace crackling as the sun goes down, and the hum of a waterfall to complement your drink; all this and more makes The Inn at Westwynd Farm the coziest option in the area.
Quaint yet not at all outdated, the inn offers modern amenities warmed by antique decor, plenty of spaces to enjoy privately, and the calming presence of the horses that call the grounds home. Farm to table meals, refreshments and hand selected wines help you feel at home, minutes away from Hershey's biggest draws.
Details: Check prices and availability
THE LODGE AT WOODLOCH
For a taste of luxury hidden in the Poconos, book a stay at the Lodge at Woodloch, a spa resort with an emphasis on re-imagining the self.
Along with an extensive list of spa services, including couples, prenatal and float treatments, the resort hosts a lineup of classes and activities guests are welcome to attend. Class schedules vary, but all indoor and outdoor activities offered are meant to introduce you to new passions, help you step out of your comfort zone, and see your capabilities in a new light.
Enjoy both outdoor and indoor pools for Aquatic Classes, take a yoga or pilates class, or try out vibrational sound therapy. With categories like Culinary, Fitness and Nature & Outdoors based activities, anyone can find their footing within the Lodge schedule.
The resort's 58 adult-only rooms are yours to choose from, with each space boasting your very own veranda. Organic gourmet dining rounds out your experience by making sure you feel rejuvenated after every meal. Don't miss the lodge's offers, which can help you get the best deal on an unforgettable Pennsylvania stay.
Details: Check prices and availability
BUHL MANSION GUESTHOUSE & SPA
Located in the town of Sharon, Pennsylvania's Buhl Mansion Guesthouse & Spa is sure to stun even before you check into your room.
The guesthouse occupies a restored European-style mansion dating back to the late 19th century, complete with castle-like spires, a brick facade and sweeping arches leading out to the property's gardens. Tastefully opulent, Buhl Mansion adds a regal touch to every gesture and guest room, starting with a glass of champagne to welcome new visitors.
Lodging options range from rooms like the Artist's Loft to the Grand Gables, and seasonal packages are available. The Buhl Mansion spa is on-site to curate your next treatment, facial or massage, making sure your experience lasts long after you leave Sharon. The guesthouse is located on the Pennsylvania-Ohio border, easily reachable from either Pittsburgh or Cleveland.
THE HOTEL HERSHEY
Located just north of Hershey Gardens, The Hotel Hershey is the quintessential Hershey Park experience. Its prime location makes sure you don't miss any of the action, while a variety of accommodation types allow you to tailor your stay to your needs.
Choose from guest rooms, suites, and even woodside cottages while booking your stay at this historic hotel envisioned by Milton S. Hershey himself. Indoor and outdoor pools join interactive kids' activities and chocolate-themed spa treatment for the adults, making the entire hotel a destination of its own.
SEVEN SPRINGS MOUNTAIN RESORT
Located about an hour southeast of Pittsburgh, Seven Springs Mountain Resort is known as a premiere local ski hub, offering hotel rooms, cottages and chalets, and even townhomes along its snowy slopes.
The resort also offers summer bookings, inviting guests to take advantage of nearby Highlands Golf Club, explore Laurel Hill State Park or simply enjoy the resort grounds.
The resort also hosts family-friendly Summer Adventures, including access to stables and the Bavarian Beach Pool. Indoor activities range from bowling and miniature golf to the Foggy Goggle Axe House. A number of on-site restaurants offer both fine and casual dining options, depending on what mood you're in.
No matter what season you visit in, the resort caters to your comfort, allowing you to feel at home among the springs.
NEMACOLIN WOODLANDS RESORT
Also located south of Pittsburgh, Nemacolin Woodlands Resort is a luxury hotel with a number of accommodation types to choose from, including The Chateau, The Lodge, and The Estates. Each full-service hideaway has its own character, from The Lodge's connection to the outdoors to The Chateau's elegant flair.
Hand-curated activities make the best of your experience, allowing you to take on a ropes course one day, a tubing adventure the next, and spend the rest of the weekend lounging by the infinity pool.
Lautrec, Nemacolin's culinary claim to fame, invites guests to sample a local ingredient-centered menu, while the seafood-rich Aqueous and Italian-inspired Barattolo allow you to try something different every night of your stay. Intimate spaces like the Cigar Bar and Amber Bar allow you to cozy up with your favorite cocktail before bed; a perfect recipe for another day spent enjoying all that Nemacolin has to offer.
THE LODGE AT GLENDORN
Spanning 12 cabins and a Great Depression-era redwood home, The Lodge at Glendorn blends rustic charm with a touch of the high end in the heart of Pennsylvania's Allegany State Park. Located just south of the New York-Pennsylvania border, the resort is a perfectly placed home base for exploring the area.
Choose from one of the private guided experiences offered by the hotel, or set out to explore the Alleghenies on your own. Inspired by the opulent forest camps that once defined American getaways, the resort is carefully designed to evoke a sense of seclusion while offering fully modern amenities.
CARLISLE HOUSE BED AND BREAKFAST
A short drive west of Harrisburg and Hershey, the town of Carlisle is home to the Carlisle House Bed and Breakfast, an inn occupying two brick homes dating back to 1826 and 1863.
While devoted to the look and atmosphere of the home's Civil War-era origins, the accommodations offer full amenities and an unparalleled location in the heart of town. Tastefully decorated rooms, a passionate innkeeper, and homemade breakfasts featuring the inn's famous quiches, make this a must-stop when visiting either Carlisle, Harrisburg or even Hershey. The famous amusement park is only a 40-minute drive away from this red-brick oasis.
Details: Check prices and availability
MORE INFORMATION FOR YOUR TRIP TO PENNSYLVANIA
Follow us here: Facebook | Twitter | Instagram | Pinterest | YouTube | MSN | TripAdvisor | Flipboard
All articles belong to 365 Atlanta Family LLC, and all photos belong to us as well, unless otherwise noted. It's all copyrighted. Please don't repost anything elsewhere without asking me first. All rights reserved. This site uses cookies to enhance your experience.
We make no guarantees of any price listed on our site. We are not responsible for content on external web sites linked from ours, including linked resources, an external blog post, any partner site, hotel property sites, or affiliate sites. We only write about places we love in an attempt to help you in your adventures, but we can't guarantee you will love them, too.
Posts may contain affiliate links at no cost to you. Several of our trips are also compensated by the respective tourism boards for the city or state we are visiting. This never impacts how we share the destination with you – opinions are always our own and we pride ourselves on that. We do not sell links or accept unsolicited guest posts under any circumstances. Don't even ask.
United States Copyright, 365 Atlanta Family, LLC
View our Privacy Policy | Subscribe to our Newsletter | Contact Site Owner | View Terms & Conditions | About Us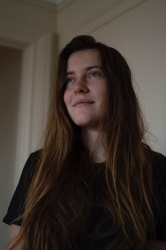 Latest posts by Anita Maksimiuk, Staff Writer
(see all)