Iowa City is full of culture and activities for tourists to enjoy. There are many places to visit and things to do in the area, so no matter what your interests are, you'll be able to find something perfect for you and your crew.
From exploring the local arts scene to spending a day outdoors, there's something for everyone in Iowa City, Iowa. With museums, outdoor adventures, family-friendly activities, restaurants, shopping, and more, you're going to love this town.
Here are 14 things to do in Iowa City that you don't want to miss!
PERUSE THE STANLEY MUSEUM OF ART
If you love art, you'll definitely want to peruse the University of Iowa's Stanley Museum of Art. This free museum is home to over 15,500 artworks and artifacts from different origins, making it a paradise for art lovers. The best university art collections can be found here, with a wide variety of exhibits, including silverwork, sculptures, paintings, ceramics, photographs, drawings, and textiles.
The Stanley Collection of African Art is particularly impressive, with over 2,000 African art exhibits on display. And don't forget the Elliot Collection of post-impressionist European art!
Plan Your Visit: The Stanley Museum of Art at the University of Iowa is open to tourists Tuesday through Saturday until 5 p.m., Thursday evenings from 10 a.m. until 9 p.m., and Sundays from 12 to 5 p.m. The museum is only closed on Mondays.
EXPLORE THE UNIVERSITY OF IOWA CAMPUS
This prestigious Big Ten university enrolls over 30,000 students annually and is open to the public. With over 600 student organizations, there is always something happening at the University of Iowa, and there are a lot of great guest lecturers to learn from too. You can catch a bargain performance through the University of Iowa's theater program or participate in one of the many philanthropy events students organize each year.
The campus is also home to more museums than just the previously-mentioned Stanley Museum of Art. After you check out the Iowa Museum of Art, you should explore the Pentacrest Museums, like the Old Capitol and the University of Iowa Museum of Natural History.
The Museum of Natural History is home to many Native American artifacts, mammals, and the museum's Hall of Birds, which features over 1,000 bird exhibits! It is one of the oldest museums west of the Mississippi in the United States.
TAILGATE A HAWKEYE FOOTBALL GAME
There's nothing quite like game day at Kinnick Stadium, with its capacity of nearly 70,000 screaming football fans. The jet flyovers and fireworks add to the excitement, and you can't beat the atmosphere on the streets of Iowa City on game day. Catching a football game here is truly one of the best things to do in Iowa City!
Plus, if you're a sports fan, you can also check out Carver-Hawkeye Arena for men's and women's basketball games. And if you're looking to get your Hawkeye fix, stop by the most extensive powerhouse program in town, Iowa Hawking Wrestling.
No matter your interest, there's something for everyone in Iowa City on game day. So come on out and join the fun!
TOUR THE OLD CAPITOL BUILDING
If you're looking to take a step back in time to learn more about Iowa City's unique history and culture, make plans to visit to the Old Capitol Museum.
This former government building is now one of the best city tourist attractions, and it is perfect for those who want to learn more about the state's history. With three floors of exhibit space, as well as a restored rotunda, you can find a variety of permanent and temporary exhibits here.
Enjoy self-guided tours or docent-led tours. The docent-led tours focus on the history of the building, which served as Iowa's first state capitol in the 1800s.
The museum is free to visit, and is open everyday except Mondays.
SOAK UP THE SUN AT CORALVILLE LAKE
Coralville Lake is an artificial lake made by the Coralville Reservoir and is a great spot for soaking up some sun and enjoying recreational activities. It's not just a pretty place – Coralville Lake in Iowa also serves a vital role in controlling water flow and preventing floods in the city.
The lake has three campgrounds with over 600 campsites, so it's perfect for a weekend getaway. There's no shortage of things to do, with recreational activities like biking, hiking, cross-country skiing, boating, and fishing.
With over 29 miles of hiking trails, four swimming beaches, and three marinas, this is the perfect place to cool off on a hot day, or for getting out those cross-country skis in winter.
Get your game on at the Devonian Fossil Gorge. As its name implies, this unique geological feature is home to various fossils from the Devonian period. And if fossils aren't your thing, there's also a disc golf course on site.
TAKE IN THE IOWA AVENUE LITERARY WALK
If you're a fan of literature, then the Iowa Avenue Literary Walk is a must-see attraction in Iowa City. With Iowa City holding the distinction of being a UNESCO City of Literature, this one-of-a-kind walk features 49 accomplished poets, novelists, playwrights, and journalists.
The path is lined with bronze panels that feature quotations from literary works and the names of notable writers. In addition, the walk includes an author section with biographies of authors who have a connection to the city.
Whether a casual reader or a literary scholar, you will find something of interest on the Iowa Avenue Literary Walk.
ATTEND A LIVE MUSIC OR PERFORMANCE
College towns are a great way to see the amazing talent that the rest of the world hasn't experienced yet, and Iowa City is that kind of town.
Englert Theatre and Hancher Auditorium are great places to catch a live performance in Iowa City. This historic theatre, that first opened its doors in 1912, has been renovated and is now a beloved community arts center.
The theater can host up to 725 guests and features various shows and events throughout the year, including film screenings, wedding ceremonies, birthday parties, live music, comedy, dance, and plays.
Hancher Auditorium is a popular performing arts venue in town that initially opened in 1972. The auditorium has featured artists from around the globe and today, it serves as a performing center for the University of Iowa students and the community.
Finally, be sure to check out the Pedestrian Mall, a brick mall that sits just off the University of Iowa campus. This melting pot of music, culture, and special events is the perfect place to spend an afternoon or evening.
SPEND AN AFTERNOON AT TERRY TRUEBLOOD
The Terry Trueblood Recreation Area is a 152-acre park in Iowa City that offers a variety of recreational activities for visitors, like hiking and birdwatching. Several Iowa River Trail routes wind through the park, and seasonal rentals make it easy to take a kayak or canoe out on the water.
For those looking to host a party or event, the Terry Trueblood Recreation Area features a 6,000-square-foot lodge that can seat up to 150 guests. The lodge also includes a patio, full kitchen, tables, and chairs, making it the perfect venue for parties, birthdays, weddings, or private events.
HIKE HICKORY HILL PARK
Interested in things to do in Iowa City? Head to Hickory Hill Park. This large park is an excellent destination for those who love nature and it provides plenty of opportunities for recreation, including hiking, running, and bird watching.
The park is open all year, so in addition to the outdoor fun in the warmer months, you can enjoy activities like sledding, cross-country skiing in the winter.
Don't forget to visit Oakland Cemetery while you're in the area. This historically-significant cemetery covers a land space of about 40 acres, and is the burial place for many notable individuals.
DON'T SKIP THE ANTIQUE CAR MUSEUM OF IOWA
The Antique Car Museum of Iowa is a must-visit for anyone interested in antique automobiles. This 501(c)3 nonprofit museum features over 80 automobiles dating from 1899 to 1965, and a collection of antique Iowa license plates.
Visitors can also explore the original Skelly gas station, which has been painstakingly restored to its former glory. Whether you're a die-hard gearhead or simply looking for a unique place to visit, the Antique Car Museum of Iowa is sure to impress.
SHOP THE IOWA CITY PED MALL
Located in downtown Iowa City, near the University of Iowa campus, the Pedestrian Mall is a great place to enjoy shopping, dining, and entertainment. Officially named City Plaza, the Ped Mall was completed in 1979 and spans from Burlington Street to Washington Street and Clinton Street to Linn Street.
The Ped Mall serves as a gathering place for students, locals, and visitors for more reasons than we can list. In the summer, the Ped Mall comes alive with festivals and events, like the Friday Night Concert Series, the annual Iowa City Jazz Festival, and the Iowa City Arts Festival.
Whether you are grabbing a meal at the legendary Pullman Bar & Diner or coffee at the Bluebird Diner, you might want to hit Prairie Lights Bookstore first for that perfect book to read. Of course, you could choose to visit the Iowa City Public Library as well.
EAT & DRINK AT WILSON'S ORCHARD & FARM
Wilson's Orchard and Farm is a must-visit summer and fall destination when in Iowa City. Not only will you experience the beauty of nature in the Rapid Creek Valley, but you'll also get to enjoy agritourism at its finest.
With a variety of pick-your-own items that range from April flowers to October apples, there are multiple reasons to visit more than once. Add in the fact that they have onsite dining and an incredible collection of merchandise in their market. You need to keep this place on your list!
The apple turnovers available for purchase are a must-try item here. No matter what you're looking for, Wilson's Orchard and Farm is sure to have something for everyone.
ADMIRE THE RIVER FROM IOWA RIVER POWER RESTAURANT
Looking for a unique dining experience in the state of Iowa? Then you need to check out Iowa River Power Restaurant! This eatery has been a destination spot for over 40 years, and it's easy to see why. The Iowa River provides a beautiful backdrop for the restaurant's Riverview lounge, and the Petsels' American cuisine and service are top-notch.
Treat yourself to the semi-secluded outdoor patio in the summer, as it is the perfect place to enjoy a meal or host a memorable event.
Insider tip: If you want to impress your guests, try booking the cantilevered balcony – it's like having your private deck overlooking the river!
DAY TRIP TO THE AMANA COLONIES
Just a short drive from Iowa City is the Amana Colonies, a group of seven villages founded in the mid-19th century by a group of German immigrants seeking religious freedom.
Visitors can gain essential information about the Amanas' history as persecuted religious German immigrants through the traditional arts, agricultural operations, and crafts found here. The Amana Colonies also offer a variety of events and festivals throughout the year, making them a great place to visit any time of year.
This historical tourist spot also features spectacular hotels, independent shops, and restaurants which make it worth the day trip!
MORE INFORMATION FOR YOUR TRIP TO IOWA
WHERE TO STAY IN IOWA CITY
Follow us here: Facebook | Twitter | Instagram | Pinterest | YouTube | MSN | TripAdvisor | Flipboard
All articles belong to 365 Atlanta Family LLC, and all photos belong to us as well, unless otherwise noted. It's all copyrighted. Please don't repost anything elsewhere without asking me first. All rights reserved. This site uses cookies to enhance your experience.
We make no guarantees of any price listed on our site. We are not responsible for content on external web sites linked from ours, including linked resources, an external blog post, any partner site, hotel property sites, or affiliate sites. We only write about places we love in an attempt to help you in your adventures, but we can't guarantee you will love them, too.
Posts may contain affiliate links at no cost to you. Several of our trips are also compensated by the respective tourism boards for the city or state we are visiting. This never impacts how we share the destination with you – opinions are always our own and we pride ourselves on that. We do not sell links or accept unsolicited guest posts under any circumstances. Don't even ask.
United States Copyright, 365 Atlanta Family, LLC
View our Privacy Policy | Subscribe to our Newsletter | Contact Site Owner | View Terms & Conditions | About Us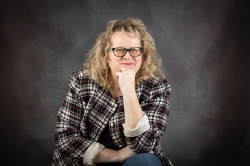 Latest posts by Dannelle Gay, Contributing Writer
(see all)