Joplin is a city in southwest Missouri, located in the four-state area of Missouri, Kansas, Oklahoma, and Arkansas. Joplin was initially settled as a lead and zinc mining town, but is now known as a popular tourist destination. The city is home to various attractions, activities, and events that cater to all types of travelers.
With science museums, outdoor adventures, national monuments, and even a gas station that pays homage to a famous Pixar film — you'll love visiting Joplin.
Ready to learn more? Here are 17 things to do in Joplin MO that you don't want to miss!
JOPLIN HISTORY & MINERAL MUSEUM
The Joplin Museum Complex is dedicated to preserving the town's mining heritage. The museum is split into two buildings, so there's plenty to see and learn!
You'll find mineral collections, old mining equipment, and photographs inside the Everett J. Ritchie Tri-State Mineral Museum. The second building, the Dorothea B. Hoover Historical Museum, tells the story of Joplin's development from a small mining town to a bustling city.
In the latter, a Circus room contains fun artifacts like a circus wagon, performer costumes, and a Bonnie & Clyde exhibit. How cool is that?
ROUTE 66 MURAL PARK
In case anybody didn't know, Route 66 is one of the most iconic highways in the United States. The Mother Road starts in Chicago, Illinois and ends in Santa Monica, California. Joplin, Missouri is located on Historic Route 66, so it's only fitting that the city has its very own Route 66 Mural Park!
The park is home to a series of larger-than-life murals depicting different life aspects on Route 66. Local artists and students created the murals, so they're truly one-of-a-kind. Be sure to snap a photo in front of your favorite mural and share it on social media to support the artists!
The majority of the artwork is located at the intersection of Main Street and Route 66, but a few murals are scattered throughout downtown Joplin. These murals are also conveniently located next to Red Onion Cafe, which we'll get to in just a minute.
GEORGE A. SPIVA CENTER FOR THE ARTS
Next on the list, Joplin is a haven for art lovers! The George A. Spiva Center For the Arts is an arts organization that offers a variety of different programs and events throughout the year.
The center is home to two art galleries, so there's always something new to see. The Main Gallery features rotating exhibitions, while the other showcases the work of local and regional artists.
The George A. Spiva Center For The Arts is also home to PhotoSpiva, an annual photography competition and exhibition. This event is open to photographers of all skill levels, so it's a great way to get involved in the local arts scene!
If you're looking for a thrill, the museum regularly hosts auctions where you can bid on artworks. It's an excellent opportunity to take home a piece of Joplin history.
WILDCAT GLADES CONSERVATION & AUDUBON CENTER
If you're looking to get outside and explore the natural side of Joplin, you need to check out the Wildcat Glades Conservation & Audubon Center. The conservation center is a great place to hike, bird-watch, or simply enjoy the incredible views.
The center offers multiple trails that are perfect for hiking, biking, or horseback riding. And, if you're lucky, you might even see a deer or two!
If you're interested in bird-watching, the conservation center is home to over 200 different species of birds. The best time to see them is in the spring when they're migrating through the area.
The Wildcat Glades Conservation & Audubon Center is also home to educational programs and events. These programs are a great way to learn about the local wildlife and ecosystem.
BONNIE & CLYDE'S JOPLIN GARAGE APARTMENT HIDEOUT
Bonnie & Clyde's Joplin Garage Apartment Hideout is a great place to stop by and grab a pic.
Bonnie & Clyde were famous American outlaws who traveled the country during the Great Depression. They committed a series of robberies and murders before they were finally caught and killed in 1934.
The Hideout is located in the heart of downtown Joplin and you guessed it, the former hideout of Bonnie & Clyde! It's the same apartment that the Joplin Police Department raided after the Barrow Gang's deadly crime spree.
RED ONION CAFE
We told you we'd get back to Red Onion Café, and here we are! This local favorite is established in a building over a century old and is one of the best places in town to taste Joplin's history.
The eatery is known for its delicious comfort food, including its famous fried chicken, burgers, and of course: red onions. But the real star of the show is their new Keto Menu, which features all your favorite comfort foods without the carbs.
A unique dining experience, Red Onion Café is located downtown, so many people like to visit after checking out the murals. The restaurant also has a full bar to enjoy a cocktail with your meal.
GEORGE WASHINGTON CARVER NATIONAL MONUMENT
During your visit to Joplin, you'll want to check out George Washington Carver National Monument. This national monument is dedicated to the life and accomplishments of George Washington Carver, a renowned scientist, educator, and Civil Rights activist.
As a child, Carver was enslaved on a Missouri farm, but he eventually attended college and became one of the most influential figures of his time. His most notable contributions were in the field of agriculture. He is credited with inventing hundreds of products, including sweet potatoes and soybeans.
He is also alleged to have created 300 different uses for peanuts. In fact, people didn't even know that peanuts were edible until Carver started promoting them!
The monument is located on the site of Carver's childhood home and features a variety of exhibits that tell the story of his life and work. What's more, there's a 2000+ acre wilderness area around the monument.
Rolling hills, prairies, and forests make up the landscape, and are perfect for hiking, picnicking, or simply enjoying the incredible views.
CARS ON THE ROUTE
Cars On The Route is a small convenience store inspired by the Pixar movie, Cars. The store is located on the historic Route 66, just 10 minutes from Joplin in Galena, KS, and contains Cars memorabilia. It's also a functioning gas station, so you can fill up your tank while you're there!
In addition to gas, the store also sells snacks and drinks for weary travelers. The store also has a small museum with displays about the history of Route 66. And, if you need a break from driving, there are plenty of places to sit and relax.
Take a break from your road trip and learn more about America's Mother Road.
GALENA MINING AND HISTORICAL MUSEUM
Located just outside Joplin, be sure to stop at the Galena Mining & Historical Museum. This museum is dedicated to the history of mining in the area and contains a variety of exhibits about the industry.
The museum is located in the old Missouri-Kansas-Texas train depot and features authentic equipment miners used. You can also learn about the lives of the miners and their families. The museum also has a gift shop where you can buy souvenirs.
Stop by and learn more about the rich history of mining in the area.
CUNNINGHHAM PARK
How about a game of basketball followed by a refreshing swim? Cunningham Park is the place for you! Joplin sports fanatics will love this place. This park has a basketball court, a swimming pool, and two playgrounds. You'll also find picnic shelters and grills here, making it the perfect place to spend the day.
Cunningham Park has its own aquatic center, which is open to the public. The pools and reflecting ponds are a big hit during the hot summer months.
SWEET CAROLINE'S ICE CREAM
During those hot summer months, you're going to need a cold treat. Sweet Caroline's Ice Cream is where you'll find your fix. This ice cream shop has a wide variety of flavors, including vegan and gluten-free options.
The shop also has delicious gourmet coffee, so you can enjoy a cup while eating your ice cream. If you're feeling adventurous, add candy to the mix for a sugar overdose. Caroline's is located in historic downtown Joplin and is where locals go to take a break from shopping. Stop by for a scoop (or two) of your favorite flavor!
JOPLIN 44 TRUCKSTOP
This famous truckstop, aka Joplin 44 Petro, is a 24/7 truck stop off of I-44. The Joplin 44 Truckstop has all the amenities a traveler needs. The location is home to over 40 restaurants that sell snacks, drinks, and souvenirs. You can also find a variety of fast food options.
Joplin 44 is also home to the Trucker's Jamboree. This event is held every year, and features live music and fireworks. If you're visiting in September, the truck stop is a great way to meet other truckers and learn about the industry.
During your exploration, try to find the Super Truck Showroom. This shop is full of tricked-out trucks that are sure to impress. Simply walking around to stretch your legs after a long drive is an experience in itself here.
There is also a pretty cool shop for all things trucking. From train horns to CB radios, you can find it all at Joplin 44. Alternatively, you can rest by catching a flick at the on-site movie theater.
GRAND FALLS
You simply cannot visit Joplin without making a stop at Grand Falls on Shoal Creek.
Located on Spring River, these waterfalls are one of the most popular tourist attractions in the area. The best time to see the falls is after a rainfall, but you can still enjoy the views even if it hasn't rained recently.
There are several ways to view the water falling from the 163-foot-wide ledge. You can take the short walk down to the viewing platform or hike to the top of the falls for a bird's eye view of the surrounding natural beauty. There are also several picnic tables near the falls, so you can enjoy a bite to eat while you take in the scenery.
Remember to bring your bathing suit so you can take a dip in the pool at the bottom of the falls! The water is refreshing and is a great way to cool off on a hot day. A visit here is one of the best things to do in Joplin MO!
CANDY HOUSE GOURMET
No trip to Joplin would be complete without visiting Candy House Gourmet. This confectionery is home to some of the most delicious chocolate you will ever taste.
If you're looking for a sugar rush, this is the place for you! The shop offers a wide variety of chocolate-covered treats, including pretzels, toffee apples, and more. You can also find gourmet truffles in flavors like raspberry and mint.
The building was originally an old rock tavern, and it has been renovated to preserve its historic charm. The shop also has a cafe where you can enjoy a cup of coffee or hot chocolate. Kids will love the fantastical decor and sensory overload of sweets. Be sure to bring your camera to capture the memories of your visit to this one-of-a-kind shop.
FRISCO GREENWAY TRAIL
The Frisco Greenway Trail is a 3.5-mile rails to trails project, that's a great way to get out and explore Joplin.
The trail runs from North Street to Turkey Creek, and features hard packed gravel on an old railroad bed. Perfect for walkers, bikers, and runners, you can see the city from a unique perspective, while getting exercise too!
MCCLELLAND PARK
Calling all disc golfers! If you're looking for a great place to play disc golf, then McClelland Park is the place for you. Enjoy the disc golf course, let the kids play at the playground, play a round of horseshoes, or have a picnic in one of the shelters available here.
A visit to McClelland Park is a great way to spend the day.
OCEAN ADVENTURES INDOOR PLAYGROUND
Looking for something fun for the kids? Head out to Ocean Adventures Indoor Playground in Joplin.
At Ocean Adventures, you'll find three levels of fun! This ocean-themed structure features slides into a massive ball pit, mazes, tunnels, obstacle courses, and so much more.
Although the area is geared toward children up to age 10, older children are welcome to play here too, after they take the Safe Play Pledge. I'm not guaranteeing your kids will take a nap after visiting here, but I am saying…it's a real possibility!
MORE INFORMATION FOR YOUR TRIP TO MISSOURI
YOU MIGHT ALSO ENJOY
WHERE TO STAY IN JOPLIN MO
Follow us here: Facebook | Twitter | Instagram | Pinterest | YouTube | MSN | TripAdvisor | Flipboard
All articles belong to 365 Atlanta Family LLC, and all photos belong to us as well, unless otherwise noted. It's all copyrighted. Please don't repost anything elsewhere without asking me first. All rights reserved. This site uses cookies to enhance your experience.
We make no guarantees of any price listed on our site. We are not responsible for content on external web sites linked from ours, including linked resources, an external blog post, any partner site, hotel property sites, or affiliate sites. We only write about places we love in an attempt to help you in your adventures, but we can't guarantee you will love them, too.
Posts may contain affiliate links at no cost to you. Several of our trips are also compensated by the respective tourism boards for the city or state we are visiting. This never impacts how we share the destination with you – opinions are always our own and we pride ourselves on that. We do not sell links or accept unsolicited guest posts under any circumstances. Don't even ask.
United States Copyright, 365 Atlanta Family, LLC
View our Privacy Policy | Subscribe to our Newsletter | Contact Site Owner | View Terms & Conditions | About Us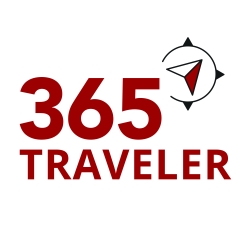 Latest posts by Hank Neutrino, Staff Writer
(see all)