Bask in the seaside oasis of San Clemente, a city in Southern California whose exotic beaches are fabled with surf heritage, and its preserved-revival architecture shows off why it's often referred to as the 'Spanish Village by the Sea.'
Located halfway between Los Angeles and San Diego, San Clemente, California offers a laid-back beach setting with landmarks like the San Clemente Pier, a vibrant shopping scene on Avenida del Mar, and a surf legacy exhibited in the Surfing Heritage and Culture Center. It's a place to enjoy water adventures, like surfing and whale watching, or land excursions along the famous Pacific Coast Highway.
You'll want to visit San Clemente to see why it's one of the hidden gems in Orange County. Ready to get started? Here are 13 things to do in San Clemente that we know you are going to love!
CASA ROMANTICA CULTURAL CENTER AND GARDENS
Casa Romantica Cultural Center and Gardens is arguably San Clemente's most exquisite estate. Here you will find elegant walkways lined with white arches and a home capped with deep burgundy roof tiles, which exhibit the beauty of Spanish Colonial Revival architecture.
Once the residence of Ole Hanson, the founder of San Clemente, Casa Romantica now opens its doors for visitors to see the wonders of this coastal estate. It cultivates a thriving cultural scene in San Clemente with tours, live performances, educational programs, lectures, and other events for all ages.
Expert docents share interesting stories while giving guided tours of the house. Pathways through the outdoor decorative gardens take you past unique garden themes. King Palm Trees wave about the courtyard while you avoid touching the prickly plants of the cactus garden found in deserts around the world.
Attend one of the entertaining cultural performances held year-round at this award-winning venue that showcases incredible shows of music, art, dance, and theater.
STOCK UP AT SAN CLEMENTE FARMERS MARKET
"Verduras!" "Fresh fruit!" These are the chants you'll hear every first Sunday of the month from vendors lining Avenida del Mar for the San Clemente Farmers Market. It's time to take a break from the San Clemente restaurant scene for a night and finally take advantage of the full kitchen in your Airbnb. This farmer's market will help get your refrigerator stocked and ready to prepare a healthy, tasty meal.
Since 1994, the San Clemente Farmers Market has been the go-to place for fresh fruits, vegetables, produce, and more. Make a fruit salad using the plump watermelon, fuzzy peaches, speckly strawberries, and juicy blueberries sold at the vendor tables. Or prepare a salad using leafy lettuce, snappy carrots, and succulent tomatoes.
You'll even walk past tables with delectable desserts on display, taunting even the most disciplined healthy food shoppers.
BIKE THE SAN CLEMENTE COASTAL TRAIL
Get out and enjoy the outdoors on the San Clemente Coastal Trail. Feel free to skip the gym today, because the 2.3-mile route will be more than enough cardio for the day. Rent bikes and go for a cruise down the entire stretch of the San Clemente coastline, from North Beach to Calafia Beach.
Steer your bike between joggers and dog walkers on the trail and speed up to feel the ocean breeze on empty stretches. The flat path lets you keep a steady pace while riding over the route's granite, wooden, and gravel terrains.
Enjoy views of the coast with surfers dotting the vibrant blue Pacific Ocean, and golden sand beaches hugging the coast. Wave at passengers speeding by on the Amtrak Pacific Surfliner train, whose tracks run parallel to the trail.
SCOUT THE SCENE AT SAN CLEMENTE PIER
The Pacific Ocean's seafoam green waters rush beneath your feet as you walk across the San Clemente Pier. It's the perfect rest stop while trekking along the San Clemente Coastal Trail for people-watching, dining, leisure, and an overall pleasant waterfront atmosphere.
Take the first step onto the wooden planks, replaced since first built in 1928, to begin the journey down the 1,296-foot pier. Walk past the blue umbrellas covering the patio of the Fisherman's Restaurant and Bar, or pop in for a bite to eat.
Next, you'll pass by fishermen monitoring their collection of fishing rods leaning on the white wooden sides to see which will get the first bite. Finally, arrive at the end of the pier just in time for the colorful sunset over the ocean.
NOSH (AND DRINK!) AT FISHERMAN'S RESTAURANT AND BAR
From morning to night, Fisherman's Restaurant and Bar satisfies hunger pains while quenching the thirst of vacationers out for a spirited time in San Clemente! Located right on the San Clemente Pier, the guests who are visibly having an amazing time on the outdoor dining patio coerce curious passersby to peek at the menu.
Fishermen hoping to get the first morning catch fill the dining room, before heading out to cast their line from the pier. Seafood benedict and soft-shell crab benedict are favorites for seafood lovers.
The afternoon buzz at Fisherman's Restaurant and Bar is thanks to signature cocktails, like the Fisherman's Bloody Mary, enjoyed as a pregame to your meal. Start with a prawn cocktail appetizer before digging into popular main dishes, like wild-caught White-King salmon, or cod that tastes good even before dipping it in the tartar sauce.
SHOP THE BOUTIQUES ALONG AVENIDA DEL MAR
Trade in the soothing sounds of the Pacific Ocean waves for the satisfying 'ding' at the register when shopping on Avenida del Mar. As the center for shopping in San Clemente, take a stroll through this pedestrian mall to browse the latest fashion trends, boutique shops, and gift shops selling souvenirs.
Located up the hill from the San Clemente Pier, make your fashion arrival to Avenida del Mar via the San Clemente Trolley to begin a day of retail therapy.
Stay in style with the perfect blouse at Angel Wings to match with a pair of footwear at Shoes on Del Mar. Then, uncover hidden gems to decorate your home inside San Clemente Antiques or The Warehouse on Del Mar.
COOL OFF AT SOUTH SWELL ICE CREAM
Celebrate the successful shopping day (and staying within your budget) with a treat from the famous South Swell Hand Dipped Ice Cream. The contemporary-style interior of white walls and countertops, along with unique ice cream treats, are a magnet for aspiring travel influencers vlogging their experience inside the shop.
Hungry patrons are guided through the steps to create their own ice cream. First, choose a base of chocolate or vanilla ice cream bar. Then, give your treat a burst of color with sprinkles, finger-licking strawberry sauce drizzled over your ice cream, or top your creation with peanuts that add a bit of crunch to every bite. And you can't forget a whipped cream topping to finish it off!
With treats that taste as good as they look, you'll finish it all faster than you can hit post!
WAKE UP AT BEAR COAST COFFEE
From their "pop-up shop" origins to holding a prime location on Avenida Victoria across from the San Clemente Pier, the rich flavors brewed at Bear Coast Coffee continue to garner a fan base from locals and visitors. It's maintained its buzz around town with appearances serving coffee at events like the World Surf League and by sponsoring local leagues.
Start your morning with a hot beverage of choice from Bear Coast Coffee. Keep it simple with a bold Black Bear House Blend for a strong kick in the morning, or make it an experience to enjoy slow sips of a chai served extra hot.
Fuel up with a Feta egg sandwich or Rooster Truck breakfast burrito. Or try one of their Bliss Balls for a 'grab n go' snack.
SOAK UP THE SUN ON A SANDY BEACH
Whether you're looking for a beach for the best waves, a beach away from crowds, or joining the center of the action, San Clemente has a suitable beach for everyone.
Families will enjoy a beach day at the T Street Beach, with lifeguards helping keep watch on the kids. You'll also find picnic tables here, so you can enjoy your lunch in style. The iconic San Clemente Pier juts into the Pacific Ocean, full of patient fishermen and excited tourists snapping endless selfies. You may even spot a few playful sea lions.
The mile-long shores of the San Clemente State Beach give plenty of room for sunbathing, building sandcastles, or playing catch. Swim up to surfers wading offshore to await the next swell to shred.
After sunset, the night is far from over. Gather with a few friends to sit around a bonfire for stories told to the background sounds of the dark ocean.
VISIT SAN CLEMENTE SURFING HERITAGE AND CULTURE CENTER
Take a walk through San Clemente's long timeline of surf history at the San Clemente Surfing Heritage and Culture Center. With rotating exhibitions in the gallery, and a photo archive surpassing 100,000 images, get ready to drop into San Clemente's surf heritage.
Surfboards, neatly lined up on the exhibition walls, show their diversity and evolution over time. Famous surfboards belonging to surf legends like Duke Kahanamoku hang alongside boards of all shapes and sizes. Handcrafted surfboards exhibit the ingenuity of surfers throughout San Clemente history, who hand-carved themselves into the local surf legacy.
You'll nearly see your reflection in the slender polished boards or see designs impressive enough to consider the board an art masterpiece. See boards that fit regular stances, or ones specifically designed for goofy-footed surfers.
A visit here is one of the best things to do in San Clemente!
WATCH THE SURFERS AT SAN ONOFRE STATE BEACH
The easterly wind blows in a long-barreled, wave-gaining height with each second while approaching the shore. A group of surfers offshore start to paddle towards the wall of water, and they instantly leap to their feet and give us all an applause-worthy ride.
San Onofre State Beach is one of the best places in San Clemente for surfing. If you've got the skills to survive the swell period, then grab your twin-fin and head out into the ocean to await the next swell. However, if you're prone to wipeout, there's never any shame in joining the crowds on the golden sand beach to watch the show happening right before you.
With 2.5 million visitors every year, San Onofre State Beach is one of California's most-visited state parks. However, you can be the first to claim the best viewing spot on the beach when you stay overnight at the San Onofre Bluffs campground.
START YOUR PCH ADVENTURE
Considered one of the greatest scenic drives in the United States, the Pacific Coast Highway offers views of California's picturesque coastline en route to charming coastal towns, state parks, historical landmarks, and other points of interest.
Dana Point, located just outside San Clemente, is the PCH's origin, which runs from the southern tip of Orange County to Northern California's Mendocino County. It's the perfect place to start the 650-mile trip.
Drive through San Francisco and see the world-famous Golden Gate Bridge, and plan a stop at the sandy beaches hugging La Jolla Cove. Admire stunning vistas off the rugged coast at Big Sur and see the fairy tale architecture of Hearst Castle, all before arriving at the coastal redwoods towering over the route's endpoint in Leggett, California.
It'll take a few days to complete the entire road trip, and even longer when adding stops, but it's the ultimate California adventure.
TAKE A WHALE WATCHING TOUR
The anticipation builds as the motor of the 63-foot-long catamaran boat quiets and you begin to sway gently offshore. This is all in hopes that the water surface will break with a massive whale, showcasing its tale or breathing through its blowhole. Head down to Dana Point Harbor for the best whale-watching tours near San Clemente.
Climb aboard the boats from Dana Wharf Whale Watching to experience the thrill of whale watching with industry pioneers. Large blue and white boats take you out to sea, intersecting a popular whale migration route up the California coast.
You have a chance to see whales all year long. December to May is one of the best times, when the waters are filled with upwards of 20,000 migrating gray whales. Alternatively, you may prefer size over quantity, and will be more impressed seeing the Blue Whale, the world's largest mammal — growing to 200 tons or more!
MORE INFORMATION FOR YOUR TRIP TO CALIFORNIA
WHERE TO STAY IN SAN CLEMENTE
Follow us here: Facebook | Twitter | Instagram | Pinterest | YouTube | MSN | TripAdvisor | Flipboard
All articles belong to 365 Atlanta Family LLC, and all photos belong to us as well, unless otherwise noted. It's all copyrighted. Please don't repost anything elsewhere without asking me first. All rights reserved. This site uses cookies to enhance your experience.
We make no guarantees of any price listed on our site. We are not responsible for content on external web sites linked from ours, including linked resources, an external blog post, any partner site, hotel property sites, or affiliate sites. We only write about places we love in an attempt to help you in your adventures, but we can't guarantee you will love them, too.
Posts may contain affiliate links at no cost to you. Several of our trips are also compensated by the respective tourism boards for the city or state we are visiting. This never impacts how we share the destination with you – opinions are always our own and we pride ourselves on that. We do not sell links or accept unsolicited guest posts under any circumstances. Don't even ask.
United States Copyright, 365 Atlanta Family, LLC
View our Privacy Policy | Subscribe to our Newsletter | Contact Site Owner | View Terms & Conditions | About Us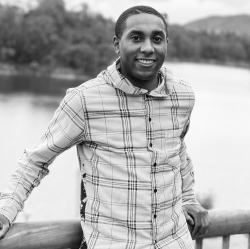 Latest posts by Bryan Shelmon, Staff Writer
(see all)