On a vacation to Phoenix, Arizona, or other parts of the Valley of the Sun, the natural wonders alone could keep you busy during your entire trip. Still, should you decide to venture outside of the Arizona capital area, there are plenty of amazing day trips from Phoenix.
Whether you're looking for a quick day trip, or a day trip that may turn into a weekend excursion, there are plenty of great places to visit in Arizona, and each gives visitors a unique perspective of the region. You never know what you may discover!
Natural adventurers to gemstone collectors can take their pick of hot spots — literally. Here are 14 day trips from Phoenix that we know you and your crew will love!
SEDONA
Drive time to Sedona: 2 hours
"Whatever path brought you here
There is a reason why you came,
Though you may not know it now.
So, please open your ears and listen.
Listen to the message that Sedona has for you." – Ilchi Lee
Still a young city, Sedona was finally incorporated in 1988. The average temperature throughout the year in Sedona is 75 degrees, with highs in the 50s — even in December or January! So for folks from colder climates, even wintertime is a great time to visit.
What draws people from all over the world to Sedona are the red rock formations you can find throughout the area. There are also lots of vortexes to discover, which are said to be spaces of high energy. Because of all the natural wonders, there are many hiking, biking, and walking trails to explore.
In Sedona, you'll also discover places like the Chapel of the Holy Cross, which crops out of the rock like another natural facet of the vista. Arizona also has more dark sky locations (where the night sky is best visible) than any other place on Earth. And Sedona? It houses dark sky properties. So keep your eyes out for astrological phenomena!
Read More: 17 PHENOMENAL THINGS TO DO IN SEDONA, ARIZONA
TUCSON
Drive time to Tucson: 1 hour and 40 minutes
What Sedona has in red rocks, Tucson has in desert plant life — especially in the Sonoran Desert. Home to the largest cacti species in the country, the giant saguaro, Tucson has a special (and pokey) spot in the heart of cactophiles.
Spread across over 90,000 acres, Saguaro National Park is home to these mighty saguaro cacti. There are even saguaro forests to be discovered. There are over 128 miles of trails throughout the park, so there is a lot of ground to cover!
If the Saguaro National Park doesn't fulfill your desert itinerary, perhaps the Arizona Sonora Desert Museum will! Ranked as one of the top museums in the country, the museum's nearly 100 acres encompasses what makes the desert so unique.
According to the museum's website, it is an amalgamation of zoo, art gallery, aquarium, botanical garden, and natural history museum rolled into one. There are walking paths through desert habitats, over 240 represented animal and 1,200 plant species, plus it holds one of the most comprehensive regional mineral collections to boot!
Between its cultural touches and natural atmosphere, Tucson is truly a special place. The Mission San Xavier del Bac, for example, was a Catholic mission built in 1783, and it's called the best example of Spanish Colonial architecture in the country. This space showcases the cultural mashup that made the historic Tucson the city it is today.
The Pima Air and Space Museum, one of the largest of its kind in the world, gives a glimpse at the world of today. The museum houses over 300 aircraft, spanning the history of airplanes.
Read More: 18 AWESOME THINGS TO DO IN TUCSON YOU CAN'T MISS
FLAGSTAFF
Drive time to Flagstaff: 2 hours and 10 minutes
Despite what you may have heard, there isn't just one kind of volcano. They aren't always active, holding back molten lava or mountainous dead hills. The Sunset Crater National Monument in Flagstaff, Arizona is an excellent example of how volcanoes create life, rather than simply eliminating it.
Sunset Crater Volcano erupted in about 1085 A.D., which drastically changed the way the region looks. Sunset Crater is considered the youngest Colorado Plateau volcano, since it erupted less than a millennia ago.
In a completely different way, Meteor Crater and Barringer Space Museum showcase a wholly different kind of landscape-altering event. Named a 2020 TripAdvisor Travelers' Choice, as well as a 2020 7 Wonders of the World by Conde Nast Traveler, the museum protects the best-preserved meteor impact site on earth. Take a guided tour around the rim at the impact site, take to one of the hiking trails to see the area for yourself, and learn more about meteors, as well as space in general!
Flagstaff might be one of the places on this list that warrants a longer visit. As the largest city in Arizona, it's hardly just a day trip. You can check out the Lowell Observatory where Pluto was discovered, go learn more about the state's Indigenous people (specifically the Hopi and Zuni) at the Museum of Northern Arizona, or come back in the wintertime to get the most out of the Arizona Snowbowl (a nearby ski resort). With annual festivals and special events happening often, Flagstaff is far from a sleepy western town.
Read More: 15 AMAZING THINGS TO DO IN FLAGSTAFF FOR YEAR-ROUND FUN
JEROME
Drive time to Jerome: 1 hour and 50 minutes
Once known as The Wickedest Town in the West, Jerome could have disappeared as the mining industry turned, but it still remains a destination today. With historic buildings, and even a ghost town to enjoy, you'll find that Jerome isn't so wicked anymore.
Despite having just under 500 residents, Jerome brings in tourists from all around. Spend some time at Jerome State Historical Park or the Mine Museum, before taking a tour around Jerome or the ghost town.
According to Arizona Leisure, it was artists who saved this mining town from deteriorating to tumbleweeds back in the 1960s and 70s. Now, this small town is thriving once again — just with fewer brothels and mineral-panning hooligans.
PRESCOTT
Drive time to Prescott: 1 hour and 40 minutes
Like many Western towns, Prescott, Arizona has its roots in the cowpoke era. Prescott also has the scenic Watson Lake, throngs of ponderosa pines, and over 400 miles of hiking, biking, and horseback riding trails. You'll find natural beauty, museums, lots of art, and so much more in Prescott.
Home to both the World's Oldest Rodeo and the largest competitive mountain biking race on the continent — the Whiskey Off-Road Mountain Bike race — Prescott is a little city with a lot to offer. Get to know more about this area in their cultural hubs, like the Museum of Indigenous People or the Natural History Institute. Or spend time wandering the many art galleries or performance spaces.
Prescott is a place where the natural meets the artistic in so many ways, and it makes for one of the most amazing day trips from Phoenix!
TORTILLA FLAT
Drive time to Tortilla Flat: 1 hour and 10 minutes
The town of Tortilla Flat is special. Not only because of its amazing natural beauty and Old West roots, but because the town has a population of six. Yes! Six people total.
Despite its microscopic population, the town has managed to be a fan favorite. Repeatedly a Travelers' Choice on TripAdvisor, a Top Place of Interest in the Phoenix Area on Airbnb, and so many other accolades, the town is proving to be more than a blip on the map.
Pull up a stool (they're saddles), for a bite to eat at the town's Superstition Restaurant & Saloon. Grab a bowl of their famous Killer Chili and cleanse your palate with some of their Prickly Pear Gelato when you're done.
After you've gotten your fill, head down to the Tortilla Flat Museum to learn more about this tiny town's history. After all, it's a one-of-a-kind old Western town along the Historic Apache Trail, so there is a lot of history for the six residents to preserve.
Canyon Lake is nearby, where you could easily spend a day basking in the refreshing atmosphere. Feel free to camp here if you need to extend your lake time, or climb aboard Dolly's Steamboat for a dinner cruise around the lake.
COCONINO NATIONAL FOREST
Drive time to Coconino National Forest: 1 hour and 15 minutes
Known as one of the most diverse national forests in the United States, the Coconino National Forest is amazing. From Ponderosa pines to prickly cacti, red rocks to low-lying plains, Coconino has it all.
Located in the national forest, make sure to stop by the aptly named Slide Rock State Park and…slide down the rock slide! This state park is co-managed by the U.S. Forest Service and Arizona State Parks, and it's considered one of the best swimming holes in the United States!
You can also take in some of the beautiful scenery along the Red Rock Scenic Byway, or hike some of the numerous trails in the forest. A favorite trail is the Devil's Bridge Trail. Devil's Bridge is the largest natural sandstone arch in the area, with a top elevation of 4,600 feet.
AllTrails users also love the Cathedral Rock Trail, Soldier Pass Trail, and Fay Canyon Trail at Coconino. It should be noted that Cathedral Rock is classified as a hard trail, while Devil's Bridge and the others are considered moderate. Stop by one of the forest's visitor centers for trip planning assistance, passes, and more.
One of the things that make Coconino especially unique is that it is home to the Palatki Heritage Site. The site is where cliff dwellings, circa 1150-1350, are preserved by the Indigenous community that once lived there. According to the Forest Service, the dwellings are the largest in Red Rock Country, and were named Honanki (Badger House) and Palatki (Red House) from the Hopi language. Because of limited site space, reservations are required to see the area, though tours are offered every half hour.
KARTCHNER CAVERNS STATE PARK
Drive time to Kartchner Caverns State Park: 2 hours and 20 minutes
What began as a secret cave find between two friends in the 1970s, became a beloved cavernous state park! The story goes that Gary Tenen and Randy Tufts went looking for an undiscovered cave in the Whetstone Mountains, and found what became Kartchner Caverns State Park in 1974. The two kept the cave a secret until 1978, when they approached the owners of the property, the Kartchners, about what they had found.
Kartchner Caverns is particularly unique because of the magnitude of its physical features. The caverns are home to the first cave occurrence of a "birdsnest" needle quartz formation, and the first reported occurrence of "turnip" shields.
Additionally, the cavern has the tallest and biggest column mass (a 58 footer named Kubla Khan), one of earth's longest soda straw stalactites, one of the most extensive formations of brushite moonmilk, and other varieties of cave formations that are uncommon. Plus, the cave is living, which means many of its formations are still growing and changing!
This park is one that campers adore as well. There are spaces for RVs, tents, and even cabins here. Campers love this place, in part because Kartchner Caverns is a designated International Dark Sky Park, so the marvels don't stop when the sun goes down.
Please note that the big rooms at the caverns are closed from May to October each year to help protect the resident cave bats who call the caverns home.
PAYSON
Drive time to Payson: 1 hour and 25 minutes
Like other areas around Arizona, Payon's landscape is one-of-a-kind. From the Mogollon Rim along the Colorado Plateau, to the forests of ponderosa pines and deserts, there is so much to see in Payson, AZ. In fact, according to Discover Gila County, the region is smack dab in the middle of the world's largest ponderosa pine forest!
While visitors flock to the Payson area for the multitude of outdoor activities they can partake in, there are also historical events here that make Payson a great place to visit.
In addition to special events like the Mogollon Monster Mudda race and the Old Time Fiddlin' Arizona State Championships, Payson is also home to the world's oldest continuous rodeo, the Payson Pro Rodeo. The rodeo is a reason why some see Payson as the Birthplace of the Modern Day Rodeo. This annual tradition has been part of the town's story since 1884!
Read More: 10 BEST THINGS TO DO IN PAYSON AZ YOU CAN'T MISS
GRAND CANYON
Drive time to the Grand Canyon: Anywhere from 3 hours and 30 minutes to 6 hours, depending on location
As one of the natural wonders of the world, the Grand Canyon has often been an awe-inspiring place for visitors. The mile-deep gorge is believed to have formed five to six million years ago when the Colorado River created the rock gash. It has been a national park since 1919, but even before that visitors gathered to see this natural phenomena.
Grand Canyon National Park is over 275 miles in size, and each side of the rim offers guests a different perspective. Camping and lodging are available near both the South and North Rims of the canyon. The South Rim is typically the more visited part of the canyon, with plenty of eateries and overlooks. The North Rim is the more rugged of the two, and is only open for half of the year.
TOMBSTONE
Drive time to Tombstone: 2 hours and 50 minutes
"In all that time workin' those cow towns, I was only ever mixed up in one shootin', just one! But a man lost his life, and I took it. You don't know how that feels and believe me, boy, you don't ever want to know. Not ever!" – Tombstone (1993)
Called The Most Authentic Western Town Left in the United States, Tombstone tries to live up to that notion and their slogan: The Town Too Tough to Die! Made famous by some of its resident gunslingers, like Wyatt Earp, who has been cemented in film and television time and time again, Tombstone is an iconic Western town. When you think of shootouts, saloons, and old timey cowboy shenanigans, you most likely picture some semblance of Tombstone.
Given the town's sordid history, there is no shortage of haunted hangouts. Ghost tours show visitors exactly where some of the most infamous haunts have hung their hats in Tombstone, while underground mine tours give folks a whole different view of the town from below. You can even visit the OK Corral, or stick around for a shootout reenactment in the streets. Plus, the Old Tombstone Western Theme Park is where you'll find a hub of the town's western entertainment offerings.
Tombstone is the place for western aficionados!
MONTEZUMA CASTLE NATIONAL MONUMENT
Drive time to the Montezuma Castle National Monument: 1 hour and 23 minutes
When it was established in 1906, Montezuma Castle National Monument became the third national monument dedicated to preserving Native American culture. The dwellings found at Montezuma are built into a limestone cliff, and have given archaeologists a fascinating glimpse into the lives of the Indigenous people from centuries ago. The monument is often one of the favorite things for visitors to partake in when visiting the Camp Verde area, according to TripAdvisor.
Historians believe the dwellings took three centuries to finish, and that the Native Americans began building the 20-room abode in the 12th century. Montezuma Castle is considered one of the best preserved dwellings of its kind in the state.
In addition to seeing the monument, visitors can also see the nearby Montezuma Well. The well's cliff dwellings were home to Indigenous people beginning in the 12th century. Trails near the well give visitors the chance to experience the land from a different perspective. You can see the dwellings, and the ancient irrigation canals developed by the dwellings' inhabitants to carry water.
PETRIFIED FOREST NATIONAL PARK
Drive time to Petrified Forest National Park: 3 hours and 40 minutes
It's clear that the landscape of Arizona is unique to say the least. However, Petrified Forest National Park brings that notion to a whole new level.
The Painted Desert is on full display, with interspersed petrified wood that showcases that even the driest (or deadest) things can be beautiful. That same petrified wood was even used to create Agate House, an eight-room pueblo built and lived in between 1050 and 1300 by the Ancestral Puebloan people.
You can wander and explore this national park on foot, and there are also amazing scenic drives to take. For the more adventurous visitors, there are great hiking trails too. Make sure to explore the Devil's Playground region, and see the awesome rock features and hoodoos (requires a permit).
This national park is full of fossils, buttes, ancient petroglyphs, and so much more!
ROUTE 66
"The spirit of Route 66 is in the details: every scratch on a fender, every curl of paint on a weathered billboard, every blade of grass growing up through a cracked street." -John Lasseter
If there isn't a destination in mind for your day trip from Phoenix, maybe it's more the journey you're interested in. Luckily, Route 66 covers a great deal of Arizona and gives roadsters a glimpse of some of the silliest, most iconic and lovable parts of the beloved Mother Road. Who needs one specific day trip spot when you can hit a bunch?
Road Trip USA explains that Route 66 goes by some of the places mentioned in this list, like Petrified Forest National Park and the Grand Canyon, so you can combine a Route 66 road trip with a day trip destination! Other locations — like Sedona, Jerome, Sunset Crater, the Painted Desert, and even the Meteor Crater — all collide with Route 66 at some point or another.
MORE INFORMATION FOR YOUR TRIP TO ARIZONA
WHERE TO STAY IN PHOENIX, ARIZONA
Follow us here: Facebook | Twitter | Instagram | Pinterest | YouTube | MSN | TripAdvisor | Flipboard
All articles belong to 365 Atlanta Family LLC, and all photos belong to us as well, unless otherwise noted. It's all copyrighted. Please don't repost anything elsewhere without asking me first. All rights reserved. This site uses cookies to enhance your experience.
We make no guarantees of any price listed on our site. We are not responsible for content on external web sites linked from ours, including linked resources, an external blog post, any partner site, hotel property sites, or affiliate sites. We only write about places we love in an attempt to help you in your adventures, but we can't guarantee you will love them, too.
Posts may contain affiliate links at no cost to you. Several of our trips are also compensated by the respective tourism boards for the city or state we are visiting. This never impacts how we share the destination with you – opinions are always our own and we pride ourselves on that. We do not sell links or accept unsolicited guest posts under any circumstances. Don't even ask.
United States Copyright, 365 Atlanta Family, LLC
View our Privacy Policy | Subscribe to our Newsletter | Contact Site Owner | View Terms & Conditions | About Us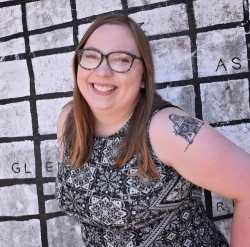 Latest posts by Amanda Finn, Staff Writer
(see all)